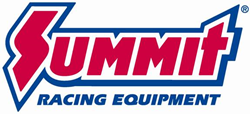 Tallmadge, OH (PRWEB) August 07, 2014
These Auto Meter GPS Enabled Rally-Nav Speedometers not only track MPH, but also things like latitude/longitude coordinates, compass heading, trip distance, and more via signals from GPS satellites. That makes the Rally-Nav speedometers ideal for off-roading, rally racing, and other timed events, and even regular road trips to wherever.
The speedometers have a high speed antenna assembly to link to GPS satellites. Because they gather GPS data, they don't rely on a connection to the transmission or driven wheels to calculate speed. That means you don't have to calibrate the speedometer for gearing and tire size changes.
Of course, the GPS Enabled Rally-Nav Speedometers are built to Auto Meter's exacting standards with a race proven, rugged and precise digital stepper motor drives for smooth pointer readings and heightened resistance to shock and vibration. The speedometers read to 140 MPH and are available to match Auto Meter's most popular gauge styles.
RALLY-NAV FEATURES

Latitude/longitude coordinates with heading
Compass
Peak speed
Cumulative distance
Trip distance
Cumulative hour meter
Time/date
SEE ALL AUTO METER GPS ENABLED RALLY NAV SPEEDOMETERS AT SUMMIT RACING
Summit Racing Equipment
http://www.SummitRacing.com
1-800-230-3030