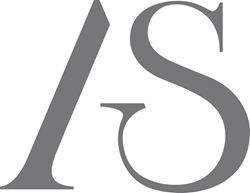 Over the last 18 months Alex Stroud has acquired and sold properties totalling nearly £90 million.
London (PRWEB UK) 6 August 2014
Alex Stroud, an independent property consultant with over 25 years' experience in Prime Central London, believes that new opportunities are once again beginning to appear for purchasers in certain sectors of prime London as the market cools down. A number of factors, including a strengthening pound and concerns over an incoming Labour government are, he believes, behind this shift.
He commented, "For the last two years it has been a vendors market and we have seen quite exceptional price growth. For the most part there was a shortage of available stock and properties for sale were being snapped up quickly. However, this began to change towards the end of last year when the market began to slow down, and now we are seeing a very different picture.
"While the flat market below £2m remains active, transaction levels are slightly down with buyers beginning to be far more discerning. Those properties, particularly lateral apartments with added amenities such as porterage and leisure facilities are still in demand, while higher up, houses, particularly many of those priced above £4m remain unsold. Transaction levels in this bracket are down 40% over the same period year-on-year.
"As a result of this, properties that are being realistically priced or have a need to sell quickly are beginning to appear and this year I have already acquired some excellent stock for clients who have bought astutely. This is a trend that I expect to see continue, especially as we move from a quiet summer into the autumn market which looks likely to seeing further cooling down."
Alex set up his own consultancy in 2010 specialising in Kensington, South Kensington, Chelsea, Notting Hill, Holland Park, Knightsbridge and Belgravia. Over the last 18 months Alex Stroud has acquired and sold properties totalling nearly £90 million. These include 1 bed flats, 4 bed houses and development/investment opportunities.