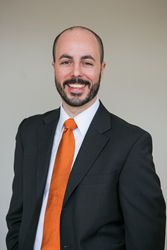 Nashville, Tennessee (PRWEB) August 07, 2014
Cody Allison & Associates, PLLC is expanding their attorney team to provide even better service to their long-term disability clients. Nathan L. Barrett will serve in the role of associate attorney with Cody Allison & Associates, PLLC.
Nathan grew up in Indiana and earned his Bachelor of Science in Industrial Management from Purdue University, where he graduated with distinction. In May of 2000, Nate journeyed to Tennessee to pursue a career in manufacturing leadership with General Motors. He augmented his organizational leadership skills with a law degree from Ole Miss, emphasizing course work in employment law and corporations. While a law student, Nate served as an Executive Articles Editor with the Mississippi Law Journal. He graduated in the top 8% of his class. Since law school, Nate has counseled individuals in insurance liability. He is a published author on the topic of employment law.
Cody Allison & Associates, PLLC is a Nashville, Tennessee based law firm handling cases on behalf of individuals throughout Tennessee and the Southeastern United States. Cody Allison & Associates provides representation in ERISA and non-ERISA long-term disability claims.
You can learn more about Cody Allison & Associates, PLLC at http://www.LTDanswers.com, or e-mail Cody at cody(at)codyallison(dot)com.