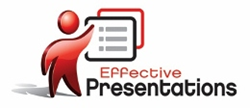 Speech is power: speech is to persuade, to convert, to compel. ~ Ralph Waldo Emerson
Lakewood, Colorado (PRWEB) August 05, 2014
Always seeking new and exciting opportunities to deliver its high-caliber presentation skills training, Lakewood-based Effective Presentations is pleased to announce it has rolled out a new training platform designed specifically for legal professionals.
"Until now, we've maintained a pretty constant focus on businesses, especially those within the technology and engineering sectors," says Effective Presentations Founder Mike Fruciano, pointing to highly successful partnerships with such energy giants as EOG Resources, Noble Energy, and Cobalt International, and engineering firms Haliburton, Inflexion, and 3M. "While we will always work with this client base and certainly expand within it, it was time for us to grow outside of that focus, and connecting with legal professionals was a logical step."
Effective Presentations has previously partnered with the law firm of Stevens and Lee, of Philadelphia, PA, and most recently with the Colorado Bar Association. Fruciano says these very successful partnerships are what led him and his team to create a new training platform geared specifically for lawyers and others working in the legal profession.
"Effective Presentations has been strengthening the communications skills of business professionals across the country for the past 20 years," Fruciano says. "Our client-focused workshops are tailor-made for the people we work with, and that's what has made our training so valuable. I'm confident our new platform for legal professionals will be very well received because we have seen time and time again how effective our workshops are for everyone—from the seasoned executive to the small business owner."
As with all of Effective Presentations workshops, Fruciano says clients can expect the same amazing leadership, the same fun and relaxed atmosphere, and the same dynamic training style that Effective Presentations is known for. "All of the star qualities that we have built the company on will remain intact," he says. "What we will add are exercises and practical lessons that will appeal specifically to those working in legal settings. I'm really excited about what lies ahead."
To learn more about Effective Presentations and its collection of skills training workshops, including those geared specifically toward legal professionals, visit effectivepresentations.com.
For more information, contact:
Mike Fruciano
Effective Presentations
303-339-0691