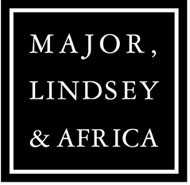 Knowing MLA's reputation and track record in the market for more than 30 years, Hays McConn management asked us to identify opportunities for a merger...
(PRWEB) August 05, 2014
Major, Lindsey & Africa (MLA), the world's leading legal search firm, today announced that it facilitated the August 1, 2014 merger of national law firm LeClairRyan, and the Houston, Texas-based law firm Hays, McConn, Rice & Pickering. The consolidated firm is known as LeClairRyan and has approximately 370 attorneys, 720 employees and 23 offices in 12 states and Washington, D.C. The MLA team who managed the deal includes Managing Directors George Neary and Odette Mace, both members of the firm's Partner Practice Group, based in Dallas and Houston, respectively.
Hays McConn reached out to MLA for counsel and advice on merging with a national firm, in March 2013, and using MLA's network of offices, Neary and Mace indentified potential firms that would be an appropriate fit. In the process, they introduced LeClairRyan, which was specifically looking to establish a presence in Texas.
"Knowing MLA's reputation and track record in the market for more than 30 years, Hays McConn management asked us to identify opportunities for a merger," said George Neary, MLA managing director in the firm's Dallas office. "Our firm's unparalleled market knowledge led us to recommend LeClairRyan as the right firm for a potential merger."
As a result of this combination, LeClairRyan's roster now includes 19 lawyers and 18 professionals who will maintain their existing offices in Houston and Las Vegas, Nevada. They bring significant experience in commercial litigation, construction litigation, products liability, professional liability, corporate services and civil litigation defense. They routinely provide counsel to the oil and gas, construction and hospitality industries, among many others. The merger also connects previously-shared clientele in the energy, construction, transportation and insurance fields.
"MLA was easily able to connect with LeClairRyan, upon learning the firm hoped to expand its footprint into the Houston market," adds Odette Mace, MLA's managing director in the firm's Houston office. "Not only does this merger expand the firm's overall national geographic reach, but it strengthens the depth of knowledge within several LeClairRyan practice groups; a win-win situation for both MLA clients."
About Major, Lindsey & Africa
Founded in 1982, Major, Lindsey & Africa (MLA) is the world's largest and most experienced legal search firm. Combining local market knowledge and a global recruiting network, MLA has earned recognition for its track record of successful General Counsel, Corporate Counsel, Partner, Associate and Law Firm Management placements. MLA also provides law firms and companies with highly-specialized legal professionals on project, interim and temporary-to-permanent hire basis. Committed to providing full service in response to the talent needs of its clients, MLA also provides executive search services through its affiliate, Allegis Partners. With offices throughout the U.S., Hong Kong, London and Tokyo, MLA recruiters are dedicated to understanding and meeting client and candidate needs while maintaining the highest degree of professionalism and confidentiality. MLA considers every search a diversity search and has been committed to diversity in the law since its inception. For these reasons, MLA was voted "Best Legal Recruiter" by readers of The National Law Journal. To learn more about MLA, visit http://www.mlaglobal.com. To learn more about Allegis Partners, visit http://www.allegis-partners.com.
###
RECRUITING CONTACTS
George Neary, Managing Director, Partner Practice Group
(214) 932-1064, gneary(at)mlaglobal(dot)com
Odette Mace, Managing Director, Partner Practice Group
(713) 425-1622, omace(at)mlaglobal(dot)com