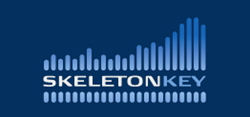 Lexington, KY (PRWEB) August 07, 2014
Small businesses looking to improve with business app development should head down to the Apple Store in Fayette Mall on Thursday, August 7 at 9 a.m. for an App Spotlight featuring FileMaker.
Skeleton Key owner and president Mark Richman will be in Kentucky Thursday morning to help small businesses find technological solutions to their business problems. As a FileMaker Certified Developer and FileMaker Trainer, Richman will present how to develop both design tools and sharing capabilities in FileMaker 13. FileMaker 13 produces professional-level iOS solutions without code, allowing businesses to easily organize client information, manage projects, track inventory and drive business processes.
Mark Richman is the owner and president of Skeleton Key, a St. Louis based team of accomplished technology consultants and FileMaker experts that develop custom-fit software tools and reporting dashboards to help businesses find, use and understand their data. Skeleton Key transforms complex and outdated systems into accessible information platforms and enables businesses to make the most of their existing systems. Skeleton Key is a Platinum Level FileMaker Business Alliance Company.
For more information on the event at the Apple Store click here.
For more information on Skeleton Key and FileMaker, please visit the website by clicking here.
Check out http://www.skeletonkey.com/blog/ for the latest updates on FileMaker events and Skeleton Key news. Follow us on LinkedIn, Facebook and Twitter for the latest pictures and updates from Skeleton Key.