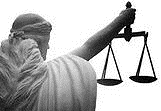 The Justice for All Act reauthorization gives us the chance to fix some of our most grievous errors. - Senator Patrick Leahy (D-VT)
Denver, Colorado (PRWEB) August 06, 2014
Advocacy group, A Just Cause (AJC) reports steady growth in momentum in its support of the Justice For All Reauthorization Act. AJC reports that its press releases have exceeded 200,000 impressions.
According to the office of Senator Patrick Leahy, Senator Leahy (D-VT) and Senator John Cornyn (R-TX) are co-sponsors of the legislation. (http://www.leahy.senate.gov/press/leahy-and-cornyn-introduce-legislation-to-reauthorize-landmark-justice-for-all-act)
United States Senate Judiciary Committee records show that Senator Leahy recently addressed the committee on the need for passing the Justice for All Reauthorization Act (S. 822).
Senator Leahy (D-VT), Chair of the Judiciary Committee and lead sponsor of the bill, was quoted in a July 22, 2014 press release as stating, "I have come to this floor many times to talk about the need to support law enforcement and to ensure that our criminal justice system serves everyone fairly. I do so again today in light of a disturbing report issued by the Justice Department's Inspector General last week, which described serious flaws in some of our nation's crime labs. The report focused on 13 crime lab examiners whose work was seriously flawed, and whose testimony contributed to the convictions of thousands of offenders, including 60 people on death row." (Statement Of Senator Patrick Leahy (D-Vt.), Chairman, Senate Judiciary Committee, On Senate Consideration of the Justice for All Reauthorization Act of 2013,
http://www.leahy.senate.gov/press/statement-of-senator-patrick-leahy-d-vt-chairman-senate-judiciary-committee-on-senate-consideration-of-the-justice-for-all-reauthorization-act-of-20131)
"When you hear updates like what Senator Leahy recently provided, it shows just how critical this type of legislation is", says Thurman. "We can't pretend that problems don't exist and it is for this reason A Just Cause will continue to promote it in any way we can to include through social media, press releases and each week on multiple internet radio shows to include AJC's "A Just Cause Coast to Coast" on blogtalk radio (http://www.AJCradio.com), PRN.FM and Live365.com", Thurman adds.
"Representatives from A Just Cause have been in Washington, D.C. for the past several weeks, and our team took every opportunity to show our support for the Justice For All Act", says Sam Thurman, A Just Cause. "Last week we had the opportunity to stop by Senator Cornyn's office where our efforts have been well received", adds Thurman. "This type of legislation is very important to efforts of groups like ours who are fighting for the rights of the wrongfully convicted as well as for that of victims", Thurman concludes.
"Senator Cornyn and I believe that pursuit of justice is not a partisan issue, which is why we were pleased when our bill was unanimously approved by the Judiciary Committee back in October", commented Senator Leahy before the Senate on July 22. "Senate Minority Leader Mitch McConnell is also a cosponsor of the bill. All Senate Democrats support passage of this legislation. Senator Grassley, the ranking member of the Judiciary Committee, called the inspector general's report "shocking." I agree completely, which is why I believe it is time for the full Senate to reach an agreement and consider the Justice for All Reauthorization Act", added Senator Leahy. "I thank the many law enforcement, victim services and criminal justice organizations that have helped to pinpoint the needed improvements that this law attempts to solve and I appreciate their ongoing support in seeing it passed", Leahy concluded.
(Statement Of Senator Patrick Leahy (D-Vt.), Chairman, Senate Judiciary Committee, On Senate Consideration of the Justice for All Reauthorization Act of 2013,
http://www.leahy.senate.gov/press/statement-of-senator-patrick-leahy-d-vt-chairman-senate-judiciary-committee-on-senate-consideration-of-the-justice-for-all-reauthorization-act-of-20131)
A Just Cause is a volunteer organization that seeks balance and accountability in the judicial process; raising awareness and seeking solutions in cases where innocent men and women are wrongly convicted and sentenced to prison. (http://www.a-justcause.com)
Related press releases: http://www.a-justcause.com/#!press-release/c21pq