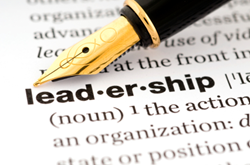 GJ Reynolds shared, "Are you growing as an individual? Most people fear failure more than they love learning. I love learning and applying what I have learned."
Lincoln, NE (PRWEB) August 07, 2014
Neil Haley, the Total Tutor host of the Simply G Radio Show, interviewed Entrepreneur and ViMillioniare GJ Reynolds to find out about the importance of having a growth environment in business (Part 2).
Reynolds is an original founding member in the company ViSalus and is now a 5 Star Ambassador, ViMillionaire, and CEO of Simply G Media. He has written the book titled, "The Playful and Powerful Warrior Within You!" and holds the distinction of completing the Dale Brown & Project 10 Challenges, by losing 40 pounds and working out for over 1000 days straight. He is also ranked globally in the top ten percent of people in social media.
GJ shared some of the key aspects he learned from Leadership Expert John C. Maxwell on what a company needs to do to create a growth environment. GJ shared, "John C. Maxwell said to me to understand one never takes off a year to grow or checking into a college dorm. I choose to make myself clear. I am talking about performing while learning and creating a growth environment, in addition to what I am already doing."
GJ continued his discussion on how to create a positive growth environment. John C Maxwell created the original ten steps. Three of them were discussed in the interview. GJ shared the importance of the sixth point. "Step six is to wake up excited. I wake up excited. I wake up and have a big gulp of life. What is the big gulp of your life? I am talking about positive ways to wake up be excited and see a great challenge everyday, you are able to attain." As John C. Maxwell shared, "Most people when they die won't know the difference. Live till you die and be sure to never confuse the two. "
The seventh step is a place where failure is never your enemy. GJ described this step. "When you move forward there are going to be some mistakes. Maybe there is a lesson you need to learn. My toughest times are the most powerful times. Every biography I have read, a person went through a tough time. They were able to overcome it and turn it into a positive." As Mr. Maxwell shared with me, "Do not let success or failure define you."
The eighth step is a place where others are growing. GJ talked about this step. "Are you growing as an individual? Most people fear failure more than they love learning. I love learning and applying what I have learned."
Stay tuned for GJ's part three of creating a growth environment on the Simply G Radio Show. You can listen to the radio show by going to http://simplyg.com/media/simplyg-radio/.