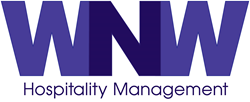 (PRWEB) August 07, 2014
WNW Management (http://www.wnwmanagement.com) is a Preferred Vendor for Best Western International properties. WNW announced today that they would be taking over management of the Best Western Plus Deerfield Beach, Florida. WNW has been managing Best Western properties for over 20 years such as the Best Western Plus North Haven, CT a Full Service property that includes Harry's Sports Grill and 8,000 Sq. feet of meeting space. WNW will provide training to the staff, sales & marketing action planning and assist the property in its upcoming renovations and property improvement plan.
WNW Management also added its 2nd property in Pennsylvania last month. The owners of the Ramada Inn in Philadelphia (currently managed by WNW) asked WNW take to over as the management company for its Ramada Inn in Lancaster, PA which is currently undergoing renovations. The hotel has an indoor and outdoor pool in addition to many activities for its guests in the hotel and the Lancaster area.
The partners of WNW Hospitality Management, Dave Dickinson, Jonathan Reiss, and Bob Jaeger are hands on operators who are on the properties they manage every week. WNW has always been known for operating quality properties with high levels of service.
In the last month WNW has assisted properties we operate to improve RevPar, Quality Inspection Scores, Guest Satisfaction, and also Sales and Marketing efforts.
For further information about WNW Hospitality Management, go to our website at http://www.wnwmanagement.com or contact Dave Dickinson at 516-829-3700.
Dave Dickinson, CHA
President/CEO
WNW Hospitality Management
516-829-3700
http://www.wnwhospitality.com