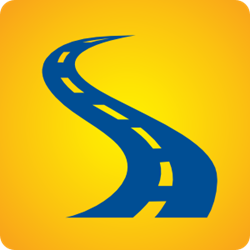 Boston, MA (PRWEB) August 07, 2014
Veterinary Technician students know that a degree in animal science isn't something to be easily pawed through. But help from Dynamic Path can make pursuing a veterinary technician career a bit easier, especially with busy lab schedules with their VTNE Practice Test Questions.
Dynamic Path announced the release of study materials for veterinary technician students looking to gain a better understanding of course content and prepare for the AAVB Veterinary Technician National Examination. The test prep material is available on-the-go through Dynamic Path's apps for iOS, MacOS, and Android.
Victoria Slingerland, CFO and co-founder of Dynamic Path, said the new release helps animal science students of all levels, ages and skill sets prep and succeed at obtaining a degree in their dream industry.
"These course materials cover pertinent topics, like lab procedures, imaging, animal care and more, make it an effective study tool," she said. "Dynamic Path makes studying for major exams easier, and helps students understand and retain information they'll need to start a career."
Veterinary technician students can additionally improve understanding of pharmacology, dentistry, surgical, critical care, analgesia and anesthesia — all of which must be mastered for vet tech students to pass the AAVSB Veterinary Technician National Examination.
The course update includes 767 questions, 25 of which can be accessed for free. Following courtesy questions, students can dig deeper into topics for a $5.99 course fee. Timed quizzes put knowledge and understanding to the test, while program users can track their progress from subject to subject.
Students can access study materials and free practice tests through Apple and Android devices for studying at home or on the go through mobile devices.
Dynamic Path is a test prep app and website enterprise based in Boston. Dynamic Path prides itself on providing free and low-cost test prep for over 100 professional and academic standardized exams, including high school and college admissions tests, IT certification exams, business and professional development exams, teaching exams and medical board exams.