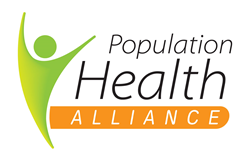 Washington, D.C. (PRWEB) August 06, 2014
The Population Health Alliance, the leader in advancing the principles of population health, seeks nominations from members for its 2014 Board of Directors. PHA's Volunteer Board is comprised of population health industry leaders. PHA Board members serve as industry champions and spokespersons and also shape organizational direction and policies. The Population Health Alliance seeks industry leaders with the appropriate skills and leadership abilities to guide efforts to align all stakeholders toward improving the health of populations.
Please, assist us by nominating individuals who would add value to the Board and who would be interested in this service opportunity to the population health community. A Nominating Committee will review nominations and forward the names of selected nominees to the Board. Final approval is given by membership at the Annual Business Meeting, held in conjunction with PHA Forum 2014, in Scottsdale, AZ December 10-12.
The criteria by which potential candidates are considered and judged include:
1. Population Health Alliance membership;
2. Recognized leadership position within organization and/or industry. Leadership is intended to include not only those with C-suite status, but also others demonstrating thought leadership among industry stakeholders;
3. Engagement in population health improvement industry;
4. Willingness to participate actively in and to support Population Health Alliance activities through personal involvement in at least one committee and, if an organizational member, through appointment of other organizational personnel to appropriate committee memberships, as well as to assist with development efforts in support of Population Health Alliance events and activities, requiring 60-80 hours of participation per year; and
5. Bring diversity of membership to the Board of Directors; in particular, ability to assist Population Health Alliance in expanding affiliations with the provider and HIT communities and other stakeholder groups to extend our influence and constituent input for our collective population health improvement missions.
Board members serve two-year terms and are expected to attend all Board activities and participate actively on committees and with fundraising. Nominations should include a comprehensive biography of the nominee. Please send nominations to Fred Goldstein, Interim Executive Director. Nominations must be received by Wednesday, September 10, 5 p.m. Eastern Time.
# # #
About the Population Health Alliance
The Population Health Alliance (PHA) is a global trade association of the population health industry. Its more than 80 members represent stakeholders from across the healthcare delivery system that seek to improve health outcomes, optimize medical and administrative spend, and drive affordability. Through its robust advocacy, research and education initiatives, the PHA offers members a forum to advance shared learning and applied research to further innovation and establish best practices in the population health field. Visit http://www.populationhealthalliance.org to learn and get ready to attend the PHA Forum 2014, in Scottsdale, Arizona on December 10-12, 2014.