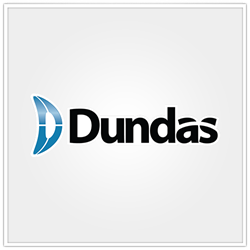 'One of the key reasons we chose the Dundas Dashboard platform was because of the user-friendly features... We wanted to... facilitate seamless communication,' said Rony Arafin, Head of Performance Information.
Toronto, ON (PRWEB) August 06, 2014
Today, Dundas Data Visualization announces that a National Health Service (NHS) Trust in the UK has chosen Dundas Dashboard as its dashboard and data visualization platform.
The NHS provides public health care in the UK and Devon Partnership NHS Trust provides mental health and learning disability services in the county of Devon, in the south west of the country. The dashboards will track various key metrics, including waiting times and patient follow-ups, which will help the Trust to monitor its performance against internal and national targets.
The Trust needed a dashboard solution to make the vast amount of health information it deals with easier to analyze and use. The staff who will benefit from the dashboards are mostly clinicians, and needed a solution that would allow them to quickly understand insights from large volumes of data. Once implemented, the dashboards will visualize data more effectively and make data more meaningful.
The dashboard will be used by approximately 2,000 staff, including doctors, consultants, and clinical team leaders. Non-clinical teams, directors and managers of the organization will also use the dashboard.
Devon Partnership NHS Trust selected Dundas Dashboard because it provided user features, including annotations, which allow users to comment on the data and collaborate. They also wanted interaction from the data, including drill-down functionality, which Dundas Dashboard also supports.
Head of Performance Information at the Trust, Rony Arafin, said: "One of the key reasons we chose the Dundas Dashboard platform was because of the user-friendly features. We were looking for a solution that would provide some interaction with the data, especially drill-through functionality, so that people can drill-through the information easily through a much richer visual platform. We also wanted to allow people to comment on the data, to facilitate seamless communication across a wide range of clinical and non-clinical staff, in order to drive improvement and, ultimately, improve the experience of the users of our services. The annotation feature that Dundas Dashboard offered is an important enabler for us."
Troy Marchand, President and CEO of Dundas Data Visualization, said: "The NHS and Dundas share the goal of trying to produce better results by making data easy to understand and accessible to a wider audience. The NHS strives to provide the best possible health care for UK residents, and we were happy to provide the Dundas Dashboard platform to help them improve the standards of delivering information."
About Devon Partnership NHS Trust
Please refer to our website - http://www.devonpartnership.nhs.uk/About-us.9.0.html
About Dundas Data Visualization
Dundas Data Visualization is a world leader in data visualization and dashboard solutions. Its goal is to provide the best possible data visualization software and services to address the growing need for data-driven decisions in modern business. Dundas offers a flexible software solution and professional services that provides comprehensive dashboard consulting, product enhancement and training. For more information, visit http://www.dundas.com.