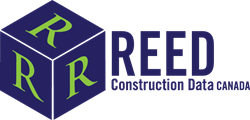 With the ever-changing Canadian and global economy, it is essential that professionals and executives understand the upcoming challenges and opportunities in the construction industry
Toronto, Ontario (PRWEB) August 06, 2014
Reed Construction Data announces the 29th Annual CanaData Construction Industry Forecasts Conference, the premier event for top industry executives to gain insights into the Canadian construction economy. The conference will be held at the Liberty Grand in Toronto, Ontario on September 25.
During the day-long conference, speakers will address the construction market and how Canada's economy fairs since the global recession. Weak commodity prices, difficult dealings in energy production and distribution, and regional debt are amongst some of the challenges. Attendees will learn about prospects for growth, despite these possible difficulties.
"With the ever-changing Canadian and global economy, it is essential that professionals and executives understand the upcoming challenges and opportunities in the construction industry," said Mark Casaletto, Vice President and General Manager, Reed Construction Data Canada.
"With interest rates low, housing starts holding fairly well and the U.S. poised for growth – I see a lot of potential for the construction industry here in Canada. This conference is the best place to gain knowledge on these prospects and others."
Keynote speaker Bob Rae, former Ontario premier and a senior partner at Olthuis Kleer Townshend LLP, will speak on governance and the construction industry. Conference speakers also include:

Dianne Craig, President and CEO, Ford Motor Company Canada
Alex Carrick, CanaData Chief Economist
Warren Jestin, Senior Vice-President and Chief Economist, Scotiabank
John McKendrick, Executive Vice President of Major Projects, Infrastructure Ontario
Peter Norman, Chief Economist, Altus Group and General Manager, Altus Group Economic Consulting
Graham Robinson, Director, Global Construction Perspectives and Global Business Consultant, Pinsent Masons LLP
Raymond Wong, Managing Director and COO, Americas Research, CBRE Limited
"The annual CanaData Conference is an important source of information for me and, in turn, Grand Valley Construction Association members," said Martha George, President of the Grand Valley Construction Association. "While Ontario is a major business driver for the country, this conference can help us identify the strengths and weaknesses within the industry that will help our members make better business decisions."
Sponsors this year include the Infrastructure Health and Safety Association, Osgoode Hall Law School York University, and Scotiabank.
For more information on the CanaData Construction Industry Forecasts Conference, visit http://www.canadata.com/conferenceeast.
For more information on the second in the series of conferences from Reed (Canada), CanaData Construction Industry Forecasts Conference West (held in Vancouver), visit http://www.canadata.com/conferencewest.
About Reed Construction Data Canada
Reed Construction Data Canada, a division of Reed Business Information and part of the Reed Elsevier Group, is the leading Canadian provider of construction information solutions and industry news through a diverse portfolio of innovative products and services. Reed Construction Data offers its customers construction project leads, building product information, construction cost tools, market analytics and construction news through a suite of online, digital and print references. For more information, visit http://www.reedconstructiondata.com.