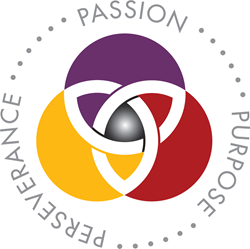 Our goal is to plant the seed of entrepreneurship into generations 10, 20, and 30 years from now.
Dallas, TX (PRWEB) August 20, 2014
A Billion Entrepreneurs Foundation (ABE) is preparing to launch a Kickstarter campaign during the last week of August to raise money for post production of its documentary film, A Billion Entrepreneurs - The Movie. The film has a worldwide vision of "an entrepreneur in every home."
Currently, ABE has over 150 hours of footage already filmed. They are now in the final stage of production and are turning to Kickstarter to raise additional funds to complete the film for release.
"Using a platform like Kickstarter really allows us the opportunity to not only raise funds, but to validate our product and build a tribe of loyal followers that really care and believe in our vision to create a billion entrepreneurs globally. That to me is truly exciting," states Jimmy Newson, the film's director.
In order to create excitement before the Kickstarter launch, ABE has created a highly optimized landing page, sought out strategic promotional partnerships, and created early-bird and no-brainer Kickstarter perks to reward those backers that act quickly once the Kickstarter campaign officially launches.
"At the end of the day, our goal is to plant the seed of entrepreneurship into generations 10, 20, and 30 years from now. We plan to do that by redefining the word entrepreneurship to mean 'taking responsibility for outcomes'," says Rick Sapio, a principle character in the film and founder of the ABE foundation.
The ABE Kickstarter campaign is due to launch at the end of August. Anyone interested in knowing more about the A Billion Entrepreneurs Movie and the launch of the Kickstarter campaign can visit their website at http://www.ABillionEntrepreneurs.com/launch.
About A Billion Entrepreneurs
A Billion Entrepreneurs ("ABE") is an inspiring film about finding your purpose and taking responsibility for manifesting that purpose in the world, so that you can have freedom, security, and success in your life.