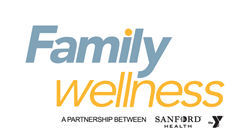 Family Wellness will increase opportunities for families to be healthy together and make health and wellness more accessible to the Bismarck/Mandan community.
BISMARCK, N.D. (PRWEB) August 11, 2014
Sanford Health and the Missouri Valley Family YMCA have partnered to bring Family Wellness to the Bismarck-Mandan community. With an estimated completion date of spring 2016, the project is a $12.3 million investment with at least $2 million to come from a public fundraising campaign. Construction will begin spring 2015.
This 41,000-square-foot facility will be located at 2620 46th Ave. S.E. in Mandan, directly south of Raging Rivers Water Park. Mandan Parks & Recreation and the City of Mandan Visitors Fund have purchased land worth $1.7 million to help make this community project possible.
There will be full reciprocity between the Missouri Valley Family YMCA in Bismarck and Family Wellness in Mandan providing added value, convenience and better access for members of both facilities.
"Sanford is committed to being a strong community partner," said Craig Lambrecht, MD, Sanford Bismarck president. "This project is bringing together the region's most recognized family fitness organization and the region's largest health care system. We will undoubtedly be able to best serve our growing community's wellness needs by working together."
Providing a unique environment to promote wellness, Family Wellness will include the following and more:

Child care
Fitness studios
A gymnasium
A wellness center with workout equipment
A walking track
"Family Wellness will increase opportunities for families to be healthy together and make health and wellness more accessible to the Bismarck/Mandan community," said Bill Bauman, Missouri Valley Family YMCA executive director/CEO. "We are also addressing critical community needs by offering additional child care, meeting the needs of an aging population, increasing social connection and building a healthy, vibrant community."
For more information about Family Wellness, visit familywellnessbisman.com.
Sanford Health and the YMCA currently have Family Wellness partnerships in Fargo, N.D., and Sioux Falls, S.D.
About Sanford Health
Sanford Health is an integrated health system headquartered in the Dakotas and is now the largest, rural, not-for-profit health care system in the nation with locations in 126 communities in nine states. In addition, Sanford Health is in the process of developing international clinics in Ghana, Israel, Mexico and China.
Sanford Health includes 39 hospitals, 140 clinic locations and 1,360 physicians in 81 specialty areas of medicine. With more than 26,000 employees, Sanford Health is the largest employer in North and South Dakota. The system is experiencing dynamic growth and development in conjunction with nearly a billion dollars in gifts from philanthropist Denny Sanford. These gifts are making possible the implementation of several initiatives including global children's clinics, multiple research centers and finding cures for type 1 diabetes and breast cancer. For more information, please visit sanfordhealth.org.
About Missouri Valley Family YMCA
The Y is a powerful association of men, women, and children joined together by a shared commitment to nurturing the potential of kids, promoting healthy living and fostering a sense of social responsibility. We believe that lasting personal and social change can only come about when we all work together to invest in our kids, our health and our neighbors. That's why strengthening our community is our cause – everyone has the opportunity to learn, grow and thrive. For more information, please visit bismarckymca.org.
###