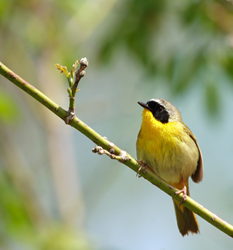 ...up to 988 million birds are killed annually in the United States by collisions with buildings, especially glass windows
Chicago, IL (PRWEB) August 06, 2014
Millions of birds die in unsafe areas every year, notably those that are man-made. From endangered species to eagles and countless others, Bird-X, humane bird control experts for 50 years, share some recent headlines and a few thoughts on how to help prevent unnecessary and environmentally costly bird fatalities.
Oceanic oil spills kill thousands of birds every year. The New York Times reports that counting an accurate death toll is extremely difficult, but the 2010 BP oil spill in the Gulf of Mexico may have killed as many as 800,000 birds. A much smaller, more recent spill in California killed approx. 1,500 birds. Oil coats the birds' feathers and is ingested when cleaning, with lethal results. Keeping birds out of especially large areas such as this is obviously an extremely challenging, if not impossible situation.
Audubon Magazine recently reported that placing bird lasers, paired with noisemakers created for bird control, are being used to prevent migrating birds from landing on poisonous ponds (source). "Poisonous" ponds are bodies of water created by oilsands (also known as tarsands) tailing water, a byproduct of mining, which can contain arsenic, mercury, phenols, and many other dangerous substances. Birds, notably ducks and many others, who are attracted to any body of water naturally mistake these ponds as safe haven and (if not stopped) are usually killed as a result. The report states the combination of sight and sound should help prevent more birds from landing in dangerous, often fatal, environments.
Motherboard recently reported a Hawaiian utility company installing a 30-laser "light fence" to prevent endangered birds from crashing into power lines and dying (source). The report states, "As far as we know, this is the first time anywhere that lasers have been used to create a 'fence' for the birds… The purpose of this research is to learn more about the birds and their patterns of activity so we can come up with ways to minimize potential hazards and do it in a cost-effective way." Birds targeted include the Shearwater Petrel, a bird that's been endangered since the 1930s, as well as the Hawaiian Petrel and other seabirds. The article states that lasers have been endorsed as qualified by the Humane Society of the United States and the British Department of the Environment, Food and Rural Affairs. Lasers work by startling birds, not by harming them, getting their attention and encouraging them to go elsewhere.
Wind turbines have a long and controversial relationship with bird strikes; The Gazette recently reported that Iowa has a growing problem with eagles, including protected species, being killed by wind turbines when they fly into the blades. As the world reduces its dependence on fossil fuels and looks to renewable energy sources, utilities build an ever-increasing number of wind farms, whose turbines, without the addition of preventative measures, kill thousands of birds annually including federally-protected birds of prey, such as eagles.
Windows are another very well-known killer of birds – another recent Audubon Society story raises concerns of the new Minnesota Vikings stadium using a type of glass that is dangerous to birds. Windows reflect their surroundings like a mirror, and birds' vision cannot differentiate those reflections from reality, thus they fly full-speed into them and perish. The article stresses that windows are an extremely common cause of bird death, "up to 988 million birds are killed annually in the United States by collisions with buildings, especially glass windows." The Audobon Society's website also has an active petition to encourage the Minnesota Vikings and the Minnesota Sports Facilities Authority to spend a little more money to save thousands of migrating birds by purchasing a special kind of bird-safe glass instead of going forward with the cheaper, dangerous type approved for installation now.
Bird-X, humane bird control experts for 50 years, has extensive, international experience in all of these areas.
To keep birds out of unwanted or dangerous areas, Bird-X has found physical barriers, including bird netting and spikes, to be 100% effective when used properly. In fact netting is reported on allaboutbirds.org as the best solution for window strikes because it stops the reflection and cushions the bird's impact when it is installed just a few inches in front of the window.
However, in situations where physical barriers are impractical or impossible (such as airports), a multi-sensory combination of repellents work best – multiple methods should be implemented because non-lethal bird control methods utilize birds' habits and natural instincts to be effective. By including devices or tools that use sight, sound, touch, and other senses in behavior-modifying ways, the number of birds injured and killed by man-made dangers can be dramatically reduced or eliminated.
Various options are available to meet different situations, depending on size, budgetary concerns, purpose of the location, and other variables. To find out more about Bird-X bird control options, click here.
Bird-X, Inc. is the leading brand of humane pest animal and bird control products worldwide since 1964, and is dedicated to protecting human health, wildlife and the environment in which we all live. The Chicago-based company manufactures a complete line of unique pest control products with an unmatched focus on quality, efficacy, and customer service.