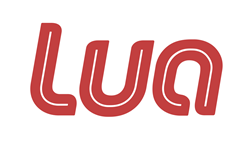 New York City (PRWEB) August 11, 2014
Lua, the mobile-first communications solution, today announced that Brian Feller has joined the company as Vice President of Global Sales. Feller has over 20 years of experience in customer-facing and leadership roles in sales, marketing and operations, and brings with him a proven track record of building strong sales organizations across both startups and established vendors. Feller is the latest addition to Lua's growing executive team and opens the company up to new channel partnerships and accelerates its sales efforts across Fortune 5,000 clients in healthcare, government, services, retail, financial services, legal, manufacturing and other verticals.
"Lua is based around the concept that efficiency and effectiveness at work should not be bound by location. We're excited to be making work easy and frictionless by enabling workers to get their jobs done via instant and secure communication," said Michael DeFranco, CEO and Founder, Lua. "Brian's track record of creating high-velocity growth for enterprise organizations made him an obvious - and perfect - choice for Lua. We know that under his sales leadership, Lua will continue to deliver tangible results to businesses, the government and any team that believes speed of action represents a competitive advantage."
Feller worked as sales, marketing and operations founder at a bootstrapped WHIPTAIL, the world's first all flash-based storage vendor. After building out the North American sales, channel and engineering divisions, he spent the second half of his WHIPTAIL tenure working in London as Vice President and General Manager of EMEA. Feller built the company's sales organization from initial market penetration to a more than $30MM run rate with over 400 clients and 100 value-added resellers (VARs). WHIPTAIL was acquired by Cisco in October of 2013 for $415MM. Previously, Feller spent six years at Citrix as a sales leader, and three years at noted New York City VAR, Gotham Technology Group.
"I've spent my career founding and building sales organizations from the ground up and I'm excited to tackle my next chapter with such a necessary enterprise solution as Lua. A business is only as strong as its communications and, as mobility in the workplace rises both in the US and abroad, it's critical that workers are able to access the people and files they need to get their jobs done in real-time," said Brian Feller, Vice President of Global Sales, Lua. "Lua brings instant and secure communications to the workplace - whether that's a Fortune 500 brand or the Department of Defense. It's incredible to be a part of this team as we see more businesses relying on speed of action to gain a competitive edge."
About Lua
Founded in 2010 in New York City, Lua is the mobile-first communications solution for high-performance organizations. Lua offers an intuitive and cross-platform solution that includes a centralized corporate directory, a powerful messaging and calling system, unlimited file attachment storage, and accountability across a team through essential ReadReport tracking and analysis.
Backed by investors including Abundance Partners, IA Ventures, Strauss Zelnick, Aaron Stone and John Maloney, Lua delivers a powerful, enterprise-grade communication solution to teams across client services, mobile sales and events management, driving speed of action through easy, always-on communication. Lua also provides government-grade protection as a trusted vendor for the Department of Defense.
For more information, please visit: https://getlua.com/