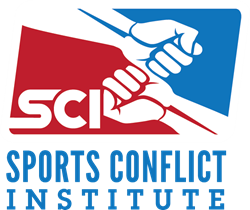 The league is expanding, the values of franchises are rising, and attendance figures are approaching 19,000 per match.
Portland, OR (PRWEB) August 06, 2014
According to SB Nation, Major League Soccer has never had it so good. The league is expanding, the values of franchises are rising, and attendance figures are approaching 19,000 per match. The huge success of the World Cup raises the possibility that soccer may become a major commercial player in the US, passing hockey, competing with basketball and baseball for second position behind football.
There is just this one not so small problem. MLS's TV ratings are stagnant. According to the Washington Post, World Cup matches drew tens of millions of viewers, and the Nielsen's don't have any way of measuring the huge numbers that watched matches in pubs. Bloomberg Businessweek claims the English Premier League doubled its TV ratings last season after moving from ESPN & Fox to NBC. The Mexican League (Liga MX) does extremely well on the Spanish-language networks. And the UEFA Champions League, which pits the best clubs from Europe against each other, is going to enjoy a dramatic increase in viewers now that Fox sees the potential of the sport and has secured rights to the next two World Cups.
The above suggests soccer is no longer a niche sport, and MLS is helping generate this wave--but why hasn't all this success translated into more viewers? Why are Americans increasingly willing to watch major tournaments and foreign matches, or attend MLS and even minor league matches, but not watch them on TV. In a recent series that included a white paper, blog, and SCI TV episode, Sports Conflict Institute's (SCI)Dr. Ken Pendleton makes clear that he thinks that answering this question is key if MLS is going to generate the kind of revenue the NBA, MLB, and even the NHL does.
There have been lots of articles written about why Americans will or will not embrace soccer. Pendleton argues that some, such as a seminal piece by Adam Gopnik in 1998 in the New Yorker, have been worth taking seriously and some, such as two recent diatribes by Ann Coulter, have just been silly. However, none of them, to Pendleton's knowledge, have tried to systematically examine how soccer differs from the traditional American sports as an aesthetic experience from the point of view of American viewers.
In 1968, Eugene Kaelin. Dr. Kaelin, once a philosophy professor at Florida State University, wrote, "The Well Played Game: Notes Towards an Aesthetic of Sport." Kaelin argued that a satisfying sports event, from the perspective of a viewer, has to meet three criteria. It should be dramatic, characterized by excellent performances, what Kaelin terms continuity, and 'articulation', which relates to the spectator's ability to evaluate the quality of play and identify the tensions that lead to the outcome of a match.
Kaelin's focused on football and baseball, but Pendleton, who works on sports and cultural issues for SCI, argues that his theoretical framework has huge explanatory value for understanding the challenges soccer faces in the United States (and Canada). Pendleton is hoping his prescriptions make impact that has long been sought.
Download the white paper: http://sportsconflict.org/wp-content/uploads/2014/08/Major-League-Soccer-Why-Increasing-Interest-in-Soccer-Has-Not-Translated-into-Better-TV-Ratings.pdf
About SCI:
SCI supports competitive goals in athletics through understanding, preventing, and resolving destructive conflict both inside and outside the lines. SCI serves as a knowledge center and provides a range of services to help ensure student-athlete experience is part of a healthy university culture while optimizing performance on and off the field of play. Conflict is inevitable, but how we respond determines whether success follows or costs mount. SCI Founder Joshua Gordon has over 20 years of conflict management experience.
About Dr. Ken Pendleton:
Ken is a senior researcher and project designer at the Sports Conflict Institute in Eugene, Ore. He has a Ph.D. in philosophy, and, even though he should know better, he has misspent his adulthood studying the major American sports and international soccer.