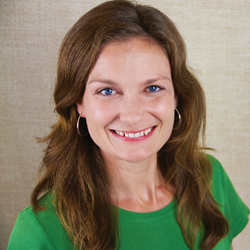 Picky eating isn't a disease. It's a combination of a child's temperament, developmental stage, and how we adults react to it.
(PRWEB) August 06, 2014
Kristen Yarker, MSc, RD recently announced that she is advocating that parents employ a new strategy for tackling children's picky eating habits, dismissing the notion that it is a curable issue. As a highly-renowned dietitian who specializes in child nutrition and feeding, Yarker teaches parents how to help their children try new foods on their own, without being forced or tricked into it.
Yarker claims that using the term "cure" to undo picky eating habits may actually cause more harm than good, instigating a problematic reaction from fussy eaters. Since the word "cure" evokes a very specific emotional reaction from people- much like when used for fundraising to find a cure for a disease such as cancer or AIDS- it is important not to stigmatize children's skill development with the label. Yarker argues that the term "cure" should only be used in instances when ridding people of an issue that is fundamentally wrong, or when absolving someone of an unnatural state or disease.
"Picky eating isn't a disease. It's a combination of a child's temperament, developmental stage, and how we adults react to it," states Yarker.
Kristen highlights the importance of intervening on picky eating habits early on in a child's nutritional development by providing them with a supportive and food-empowering environment. She explains, "Picky eating is stressful for both the kids and their parents, and as a result can have negative consequences for a child's health." Instead of labeling the solution as "curing", Kristen advocates addressing it as "preventing" or "stopping" the negative habit.
One way she demonstrates the power of context is by comparing teaching children openness to new foods to the process of teaching them to walk. Her reasoning follows how, similar to learning to walk, trying new foods takes practice, time, and a supportive environment. Without those things, parents risk inadvertently creating an environment that inhibits or discourages children from learning and developing healthy habits and life skills. Using strategies that force or trick children may actually end up fueling behaviors such as picky eating and an aversion to new foods.
"We can restrict an adventuresome child to move slower than they would have otherwise by not providing them with the opportunities to try new foods- stifling their tastes and sense of curiosity. On the other hand, forcing a cautious kid to move too quickly may cause them to push back or withdrawal from trying new things."
Kristen offers online workshops, e-books, and additional resources for teaching parents how to help their kids develop food-friendly habits. To learn more about Kristen Yarker or find more child feeding tips and learning materials, please visit her website at http://www.KristenYarker.com.
About Kristen Yarker, MSc, Dietitian:
Child-feeding expert Kristen Yarker, MSc, Dietitian, has been helping Moms and Dads to support their picky eaters to try new foods since 2008. Yarker's approach to children's nutrition is honest, practical, loving and evidence-based. As a dietitian with the British Columbia Ministry of Health, Yarker developed numerous province-wide nutritional resources, including the Healthy Eating chapter in Toddlers First Steps. After helping friends overcome their children's picky eating habits, in 2008, Yarker decided to open her own business to support even more families. Yarker now offers workshops online, an e-book, blog and additional resources to help families worldwide. For more information, visit KristenYarker.com.