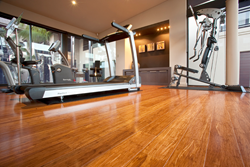 (PRWEB) August 06, 2014
A bamboo flooring is a type of floor made from the bamboo plant; they are very popular for elegant designs and durability. In most of the cases, people use Moso bamboo for flooring. BambooIndustry.com, a professional supplier of high quality products, has recently added a new collection of bamboo floorings to its product line.
Additionally, the company has announced a new flooring promotion. All the brand new products are offered with huge discounts, up to 30% off. The purpose of BambooIndustry.com is to be one of the best online suppliers. On its website, clients can find a lot of useful and cheap items.
BambooIndustry.com persists in making superb products; all its discounted bamboo floorings feature natural materials, elegant looks and competitive rates. The selection covers various designs.
True enough, BambooIndustry.com is one of the top bamboo product retailers in the global market. It has confidence in its new floorings. Most of the company's high quality items are unprecedented in design and quality. Those who want to save plenty of money can visit its website now. All the visitors of its website can feel free to talk to the kind online staff when needed.
About BambooIndustry.com
BambooIndustry.com is a website that belongs to BothBest Bamboo Flooring Co. Ltd., a professional supplier and exporter of bamboo products. Certified by both ISO9001:2008 and ISO14001:2004, the company has 8 years of experience in the manufacturing and wholesale of bamboo flooring products. It strives to bring its customers the latest styles and innovations of bamboo flooring, bamboo paneling, bamboo plywoods, bamboo furniture, and other bamboo products.
More information about the company's items can be found at http://www.bambooindustry.com.