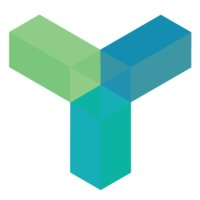 San Diego, CA (PRWEB) August 07, 2014
A San Diego startup has launched an intriguing funding model to finance their research and development on a groundbreaking social networking mobile app.
Just this month, Tower (http://tower.io) launched a crowdfunding campaign on IndieGoGo (http://goo.gl/7ZS346) to raise $50,000 to help further research for its social networking mobile app. CEO Tony Silva plans to use the money to continue moving the app through beta and to launch marketing campaigns in San Diego and Los Angeles.
The crowdfunding approach is a departure from the typical method used by hi-tech startups to raise a few millions dollars from angel investors and venture capital firms. To date, Tower has been self-funded in an attempt to contain shareholder dilution.
"What we have found is that there are so many hi-tech startups looking to raise money that they are willing to sell a huge chunk of their company for a small investment, as well as give up control of their companies," Silva said. "By utilizing all possible investment vehicles available to us, we believe that we can maximize shareholder value while maintaining control of Tower and its ultimate direction."
Tower's mobile app allows you to create communities where you live, work, and play. By doing so, Tower's mobile app is set to redefine the social networking ecosystem. By closing the "interaction distance" between you and your online friends, Tower creates real-time connections between you and the people in your dorms, office buildings, residential buildings, barracks, hotels, cruise ships, and even resorts.
"What we've discovered is that 80% of the population lives in an urban environment and although we think social media connects us, it has actually created a social disconnect by only allowing us to interact with people online," explains Silva. "Tower removes this disconnect by connecting you with the people around you and geographically available to you. In doing so, Tower reunites you with your community."
With the expansion of the shared economy movement, Tower also allows users to participate in the shared economy movement by allowing users to list skills and items that they are willing to share within their communities.
"Every commercial and residential tower has an abundance of idle human capital and goods," declares Silva. "Let me give you a couple examples. Let' say you live in a 30-story residential tower. You are a web developer that lives on the 12th floor and you need some bookkeeping help, and on the 19th floor lives an accountant who needs a killer web page. In a normal setting, you would most likely never know this situation exists, but your Tower profile allows you to list skills that you are willing to share with your community. Or, let's say you have a couple kayaks that sit unused most of the week. You can list those kayaks on your profile and share them with your community. Tower not only connects you to people on a deeper level, but it also allows for the development of shared economies within your communities."
ABOUT TOWER APP DEVELOPMENT
Tower App Development, Inc. (http://tower.io) is a San Diego-based software company staffed by a team of creative and finance types that have been in the industry for a combined 24 years. Tower's mobile app will be a free download available in the Android and Apple app stores around September 2014.