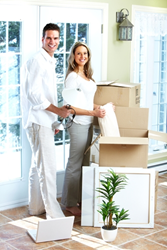 the number of people who said they are moving to lower their housing costs has nearly doubled since 2007
Chicago, IL (PRWEB) August 05, 2014
While considerations for a new home purchase The Federal Savings Bank was intrigued by a July 4th New York Times release titled "Affordable Housing Drive Middle Class To Cities Inland" which reported that Americans are looking for cheaper places to live. This is surprising considering that traditional new home purchases were based on better employment or more favorable weather.
This trend is indicated by the growing populations of cities with more affordable living arrangements, compared to the slower expansion exhibited by more expensive locations. Furthermore, the number of people who said they are moving to lower their housing costs has nearly doubled since 2007. This is particularly true among those who moved 500 miles or more.
Americans are more often flocking to inland cities, which provide lower rent prices and less strict mortgage lending standards. Oklahoma City is among the booming locations, ranking as the 12th fastest-growing city in 2013 and increasing its population of young adult Americans - going from a net loss in 2013 to a net gain in 2013. Other attractive cities include El Paso and San Antonio, Texas; Little Rock, Arkansas; and Columbus, Ohio.
Although Oklahoma City offers fewer entertainment perks than other locations, the affordable housing has been enough of a compromise. Several residents who moved to the city told the Times that they don't regret giving up some amenities, such as proximity to the beach. Additionally, some residents expect more entertainment and other benefits to come to the city.
"Everything is here; everything is coming here," Aasim Saleh, who moved from Seattle, told the Times. "If Oklahoma City doesn't have it, they'll build it."
Where is housing affordable for millennials?
While affordability has been an issue for all generations of consumers, it has been particularly hard on first-time home buyers among the millennial age group. As education debt and other factors present challenges for obtaining a mortgage and saving for a down payment, these young adults are at times in dire straits when it comes to finding the right home for a feasible price.
RealtyTrac recently compiled a list of the most affordable housing markets for millennials to give these buyers a hand. The Augusta-Richmond County, Georgia-South Carolina area, topped the list for most affordable to buy. The percent of median income spent on housing payments was 10.52 percent. This was based on an April median home price of $64,100 and a median household income estimate of $37,561, both of which are low compared to other areas on the list.
Contact the Federal Savings Bank, a veteran owned bank, to get information about how you can get affordable financing to buy a home.