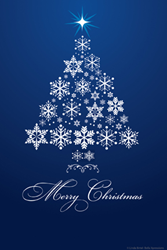 Customers will really appreciate the convenience of the full service all in one create, print, address, stamp and mail feature of the Astonishingmail website.
Simpsonville, SC (PRWEB) August 08, 2014
Astonishingmail.com, offering greeting cards, invitations and announcements for a variety of occasions was recently launched. They specialize in fulfilling their customers' needs with personalization and customization options for all types of cards. These customization options combined with their ability to print, address, stamp and mail the cards will also save customers time and effort.
This new venture delivers quality and value for many special occasions such as birthdays, party invitations for special events and Christmas card greetings. It also includes a variety of Thank You Cards, Save the Date Cards, Moving Announcements and Party Invitations, Photo Postcards And Full Photo Cards.
A stand out feature of Astonishingmail.com is editing software that works especially well for announcements, invitations and all the types of greeting cards. The customers have the ability to turn basic designs into highly customized creations in no time. Customers can personalize a postcard or an invitation fitting their sense of style by experimenting with certain basic tools that the software offers. For instance, a customer can choose a design, select a custom editing template, change fonts, colors and add photos and personalized messages to the cards.
QR codes are generally thought of as a marketing tool, QR codes but they can also be used for personal correspondence. QR codes are incorporated into greeting cards or invitations to make the experience more visual and interactive for the users. The QR codes link them to online videos, Facebook pages or any online content the sender selects. After incorporating the personalized photos, messages and QR Codes, Astonishingmail.com will print, address and mail the cards. One of the major differences of this ecommerce site is the next day printing and mailing services with no minimum quantity required. There are no hidden costs or up charges for printing return addresses, stuffing, addressing and mailing services.
The customers of Astonishingmail.com will not have to compromise on the quality of the cards to save money. Every order is reviewed by in house designers and is printed on heavy high quality paper and is UV coated to ensure protection through the mail. Moreover, they will receive a discount on their first order on all greeting cards, invitations and other special occasion cards.
"At Astonishingmail, we intend to deliver quality, value and a great user experience. Astonishingmail provides a postcard option for customers to save money on printing and requires less postage compared to standard greeting cards and invitations which will save customers money," says John Welsh, CEO.