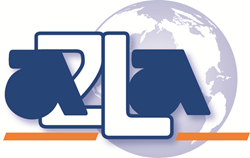 Frederick, MD (PRWEB) August 06, 2014
Booz Allen Hamilton and Honeywell Technology Solutions, Inc. were recognized by the FedRAMP Program Management Office (PMO) on August 1, 2014 after a thorough on-site assessment of their FedRAMP inspection activities.
"Honeywell Technology Solutions Inc., or HTSI, is pleased to be an accredited Third Party Assessment Organization [3PAO] for the critical Federal Risk and Authorization Management Program [FedRAMP] program," said Carey Smith, President HTSI. "We are pleased to be one of the first companies to achieve accreditation under the new FedRAMP 3PAO process. As a 3PAO, HTSI is authorized to conduct security control assessments and make the process as efficient as possible. We look forward to working with both federal agencies and private companies as they strive to achieve compliance."
Under the FedRAMP Security Assessment Framework 3PAOs are now required to be assessed by A2LA in order to be accredited by the FedRAMP PMO. Through the use of technical experts as assessors, the A2LA assessment process involves a rigorous evaluation of technical competence of the 3PAOs, as well as an assessment of their compliance to the general requirements of ISO/IEC 17020. 3PAOs that are currently recognized under the FedRAMP program are also required to be assessed by A2LA in order to maintain their current accreditation through FedRAMP.
For additional information regarding the A2LA FedRAMP Inspection Body accreditation program, please see the A2LA program webpage (http://www.a2la.org/FedRAMP) or contact Samantha Dizor Carter at 301 644 3220 or sdizor(at)a2la(dot)org. For more information regarding the FedRAMP Program, please visit the FedRAMP website at http://cloud.cio.gov/fedramp.
ABOUT A2LA:
A2LA is the largest multi-discipline accreditation body in the United States. It has been operating as a non-governmental, non-profit, public service membership society for over 35 years. A2LA provides accreditation to and training on the following international standards: ISO/IEC 17025 (testing/calibration), ISO/IEC 17020 (inspection bodies), ISO Guide 34 (reference material producers), ISO/IEC 17065 (product certification bodies), ISO/IEC 17043 (proficiency testing providers), and ISO 15189 and CLIA (clinical testing).