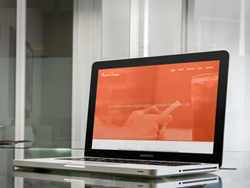 We feel that the new site gives a much better representation of who, and where, we are at the moment.
Harrogate, North Yorkshire (PRWEB UK) 7 August 2014
The new site, which can be found at http://www.pinpointdesigns.co.uk, benefits from an incredibly sleek and sophisticated layout, which allows the firm's award-winning work to be showcased in a much more accessible format.
By utilizing a full responsive layout and really honing in on the minor details needed to provide consistently excellent end-user experience, the new website also lays out the company's core offerings in a simple and straight forward manner – allowing prospective clients to reach detailed information about the wide variety of development, design and marketing services on offer in a much more timely fashion, as well as improving the ease with which detailed case studies documenting Pinpoint Designs' previous PPC, SEO, PHP development & web design accomplishments can be reached.
When asked for comment, the company's CEO, Lewis Sellers, had the following to say:
"We're really proud of our new site, and really excited to hear what our clients and friends think of the new design. It's always a little daunting to replace a functioning, and successful, website with something radically different, but we've wanted to revitalize the core of our web presence for some time now, and we feel that the new site gives a much better representation of who, and where, we are at the moment."
The last few months have been really exciting time for us; both because we've had one of our best years to date in terms of overall results, and because we won a RAR award for being the most effective agency with under 40 staff at June's inaugural RAR Digital awards ceremony.
We're confident that the new site will help us to build on these successes, and really cement the progress that we've made since our launch in 2010."
About Pinpoint Designs
Pinpoint Designs are a vibrant and energetic digital agency that specialise in the production of stunning websites that deliver consistent return on investment
Dedicated to revitalizing the web, Pinpoint's crack team of in-house specialists can also offer custom PHP development, sustainable SEO, profitable PPC and Google penalty recovery services as well.
To contact pinpoint designs, you can either visit their website (http://www.pinpointdesigns.co.uk) , call them on 01423 740 152, or drop into their office for a friendly chat.
The address for the company's head office is:
Pinpoint Designs
Windsor House
Harrogate
North Yorkshire
HG1 2PW