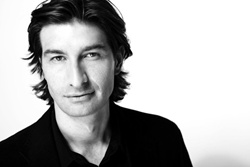 God is raising an army of entertainers.
Atlanta, GA (PRWEB) August 06, 2014
Actors, models, singers, dancers and comedians from Shreveport, La., Sacramento Calif. and St. Louis, Mo. have the opportunity to audition for international non-profit organization, AMTC. Performers ranging from amateur to professional, ages four and up are invited to participate in the free of charge auditions Saturday, Aug. 16. Through prayerful consideration, the AMTC team offers callbacks to mission-minded performers who possess a teachable spirit and have a desire to become positive role models in entertainment.
If a performer receives a callback, he or she will be invited to The Bridge Training Program. This Christian-based curriculum prepares performers for the international SHINE Conference by providing hands-on training with industry professionals, giving styling and putting them through a professional photo shoot, all while creating a community of God-honoring performers.
AMTC auditions are hosted by scouts who are dedicated to finding, preparing and launching God's talent into the entertainment industry, ultimately shining for Him. The Shreveport, Sacramento and St. Louis auditions will be respectively hosted by Carey Lewis, John Montes and Jaco Booyens.
Carey Lewis, host at the Sacramento auditions, is the chief service officer and co-founder of AMTC. Having a 'come-to Jesus' moment in 2006, Carey was inspired to transform AMTC into a ministry for Christ. She speaks about God's timing. "When God appoints a person or a company to a mission, He will see it done and nothing on earth can stop it," she said.
St. Louis Scout, John "Jontez" Montes is a nationally-known singer who has worked with performers like Erykah Badu, Justin Timberlake, Ashley Simpson, and Frankie J. He has served as Director of the NFL Player's Gospel Choir, and has also appeared on NBC's "Sing Off" with the group, "Ten." John is currently a singer on the "Marcus & Joni Show" and works as a presenter, coach and scout for AMTC.
The head scout for Shreveport auditions will be Jaco Booyens, a former professional football player, who is now a filmmaker and owner of After Eden Pictures. Jaco is a worldwide speaker on the role of Christians in arts and entertainment. He speaks of Christ's movement in entertainment. "God is raising an army of entertainers; performers anointed to become positive role models, to become stars for God," he said.
For more information about the August 16 auditions, visit http://www.amtcworld.org. Details about what to wear, what to bring and how to prepare can be found in FAQ section.