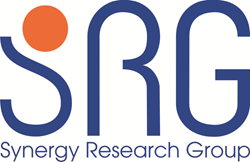 Clinical research in Russia is a dynamic marketplace that is increasingly attractive globally.
Moscow, Russia (PRWEB) August 06, 2014
Synergy Research Group has released its Q2, 2014 Orange Paper. Published since 2006, the Synergy Orange Paper gives an unbiased and detailed view of the state of clinical trials in Russia. The report, which is issued quarterly, gives a strategic overview and drills down into additional data, such as the number of trials, top companies that initiated studies and their country of origin.
The Synergy Orange Paper is relied on by the local and international life science and business community involved in clinical trials. The report compares current data with previous numbers so readers can see year-over-year changes.
"We started publishing the Orange Paper because clinical research in Russia is a dynamic marketplace that is increasingly attractive globally," said Igor Stefanov, CEO of Synergy Research Group. "Having detailed information on the state of clinical research in the region allows sponsors to make better informed decisions."
Russia has large patient populations across high-demand therapeutic areas such as oncology, central nervous system, and cardiovascular. Additionally, the per-patient spend on pharmaceuticals is expected to more than double by 2016, growing to more than four billion dollars annually.
"Since we started publishing the Synergy Orange Paper, we have had a lot of feedback from all over the world telling us how much people rely on it," Stefanov continued. "We feel it is well worth the investment we put into creating it."
Synergy Research Group leads the Russian market in full-service contract research. The company has senior management teams with deep domain expertise, as well as executives with experience working inside regulatory agencies who speed the approval processes.
About Synergy Research Group
Synergy Research Group, http://www.synrg-pharm.com, is a full-service Contract Research Organization (CRO) founded in 2002 that delivers its Troika Promise of Speed, Cost and Quality to clients. Synergy provides a full range of CRO services to help global pharmaceutical and biotechnology companies conduct successful and cost-effective clinical trials. The company provides transparency, access and control to sponsors during the entire project through its cloud-based monitoring system. Synergy has locations in Moscow, Saint-Petersburg, Novosibirsk, Yekaterinburg, Perm, Krasnodar, Almaty and Astana (Kazakhstan) and Kyiv (Ukraine). The company's headquarters are in Moscow.