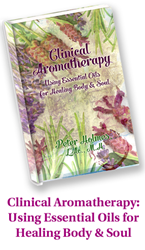 I really enjoyed the seminar and probably got more out of this single seminar than any other in a long time. I was able to actually treat eight patients since yesterday with the protocols and diagnostic model provided, with great results.
Sarasota, Florida (PRWEB) August 12, 2014
This is a rare opportunity for massage therapists, acupuncture physicians, medi-spas, and individuals to learn about the new paradigm in the therapeutic use of Clinical Aromatherapy with Peter Holmes, internationally noted, Clinical Aromatherapist, Master Herbalist and Author. LMTs and APs attending the workshop will receive 12 CEU credits. Workshop Details: The Energetics of Essential Oils
Peter will teach:

The Use of Essential Oils for Treatment
Integrated Energetic Principles & Why This Approach Works
The Five Energetic Movements of Essential Oils with Therapeutic Applications
The Six Fragrance Qualities of Essential Oils: The Dance of Energetics Dynamics
The Clinical Six-Condition Assessment
Energetic Functions of Over 25 Major Essential Oils
Enhanced Wellness for Clients
While attending the Workshop, attendees will be immersed in the wonderful atmosphere of the famous Lido Beach Resort situated on the Gulf of Mexico in Sarasota, Florida.
An exclusive Bonus was created as a complimentary gift for registrants. Peter Holmes has written an eBook on Clinical Aromatherapy: Using Essential Oils for Healing Body & Soul. The eBook covers the Energetics of Essential Oils and practical applications in treatment. The complimentary copy will be made available upon taking advantage of the Early Bird Special rates. Don't miss out! Register for the 2-Day Workshop and receive a link to download this exclusive copy as an appreciation gift for attending the event. Register at https://events.r20.constantcontact.com/register/eventReg?llr=vn7bhjcab&oeidk=a07e93t0o4wc88062d3&oseq=
This unique event is sponsored by Integrated Healing Arts Bodywork & Atlantic Aromatherapy Institute to provide continuing education on how to improve the results of clients and expand revenue-producing services for licensed massage therapists and Acupuncture Physicians.
About Peter Holmes:
Peter brings to his programs over 30 years of research, clinical practice and teaching experience. One of the earliest pioneers in the use of Western herbs and essential oils in Oriental Medicine, he has offered his ground-breaking seminars for LMTs, APs, and interested individuals on using essential oils in Chinese Medicine and the energetic power of Western Herbs since 1994.
He is the author of Clinical Aromatherapy: Using Essential Oils for Healing Body & Soul; The Energetics of Western Herbs, Vol. 1 & 2; Jade Remedies Vol. 1 & 2 and
The Traditional Chinese Medecine Materia Medica Clinical Reference & Study Guide. For more information, visit Peter Holmes Website
Testimonials:
"I cannot thank Peter enough for the weekend. I hit the ground running that Monday morning and have used oils on all my patients - it's been awesome. I really am so thrilled with the oils! They have deepened my practice and personal connection to the points and healing. The oils go where words cannot! I am so grateful!" - Christine Nichols LAc
"Peter's deep knowledge and enthusiasm for essential oils made what could have been on ordinary seminar into an amazingly enriching experience. I was able to use the oils and the information the very next day in my treatment rooms. Peter is on the forefront of a whole new world in the energetic treatment of the body and psyche." Lisa Walker L.Ac.
Why wait!?! Don't miss this opportunity to acquire the knowledge and skills to expand services, improve client results and increase revenue.
Register now. Remember the Early Bird Special ends August 25, 2014.
Contact: Patricia Ann Starr, RA, LMT, SET, SCI • 941-356-7768
http://www.IntegratedHealingArtsBodywork.com