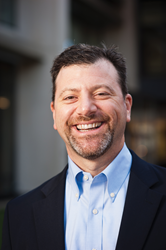 'We are delighted to add Ness Consulting to the RedHanded Alliance...'
Pittsburgh, PA and Birmingham, AL (PRWEB) August 08, 2014
Malcovery® Security, the leader in delivering actionable threat intelligence that can be applied to neutralize email-based malicious threats, today announced that Ness Consulting has become a part of Malcovery's 'RedHanded Alliance,' the Malcovery program that aligns its Business, Technology and Channel Partners. As a part of the alliance, Malcovery's patented enterprise security threat intelligence solutions will now be offered as a part of Ness Consulting's enterprise security services and partner security technologies.
"We are delighted to welcome Ness Consulting to the RedHanded Alliance as a Channel Partner and we look forward to delivering unique value with their complementary security services to our joint customers through this relationship," said Greg Coticchia, President and CEO of Malcovery Security.
Ness Consulting becomes Malcovery's ninth channel partner as a part of its RedHanded Alliance in its first year of business, alongside Virtual Armor, Bishop Technologies, PPM Associates, GuardSight, Re-Soft International, Grey Castle and CORE Support LLC.
"By partnering with Malcovery we can now offer customers across Australia and New Zealand proven and innovative solutions that are deployed in some of world's largest and most sophisticated enterprises," said Myles Urquhart, Managing Director, Ness Consulting Pty, Ltd. Mr. Urquhart continued, "Malcovery is an excellent partner and we are excited to be entering into this relationship – particularly since the Malcovery products complements and further strengthens our exiting security portfolio within enterprise accounts."
Malcovery was launched as a result of an exclusive, worldwide license from the University of Alabama at Birmingham (UAB), and based on research in cyber forensics conducted at the Center for Information Assurance and Joint Forensics Research (CIA|JFR) at UAB, Malcovery has quickly gained commercial success with many Fortune 500 enterprise customers such as eBay, Facebook, IBM, Citi, Dollar General, Morgan Stanley, Assurant, and Visa. Malcovery recently published a white paper entitled, "Email-based Threat Intelligence" about its patented approach to combatting phishing, spam and malware; it can be downloaded at http://info.malcovery.com/catch-a-phish.
About Ness Consulting
Ness Consulting Pty Ltd is based in Sydney, Australia. Ness Consulting started out as a networking consultancy with a side specialization in innovative, niche security products and technologies.
Ness Consulting's initial approach was based around the reactive detection of security threats, but this has changed and evolved into a practice based around proactive threat prevention, including threat intelligence, geo-IP filtering and browser isolation as the building blocks of our solutions.
About Malcovery®
Security Malcovery Security protects networks and brands against email-based attacks. It is the leading provider of actionable cyber security intelligence and forensic analysis about email-based threats (phishing, spam and malware).
Delivered as a suite of subscription services, the company's patented and patent-pending technology provides the ability to identify the root sources of cybercrime attacks (servers, perpetrators, locations, etc.), delivering rich actionable intelligence information about cross-brand attacks and targeted attacks, as well as advanced notification of emerging email-based threats.
Unlike services that serve only as a reactive response to these attacks today--services that simply address the symptoms but cannot provide the intelligence to actually stop the cybercriminal and their activities--Malcovery Security's solutions provide the unique intelligence required to respond effectively to attacks on customers' brands to disrupt email-based threats on an organization.
Malcovery Security has offices in Pittsburgh, PA and Birmingham, AL. For more information, please visit http://www.malcovery.com or connect with Malcovery on Facebook (facebook.com/malcovery), Twitter (@malcovery), and LinkedIn (http://www.linkedin.com/company/malcovery-security).
Editor's Note: Malcovery® is a registered trademark. 'Identify the Source. Stop the Threat.' is a trademark of Malcovery Security, LLC. All other trademarks mentioned herein are the protected properties of their respective owners.