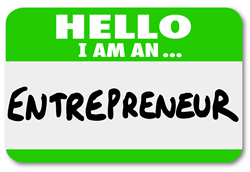 Expert marketing and automation can help startups find their niche and draw in new customers.
(PRWEB) August 07, 2014
GetUWired, a full-service marketing and automation firm that specializes in small businesses, has just released an informative blog, titled "4 Ways Marketing and Automation Boost Startup Success." The full blog can be seen here.
4 Ways Marketing and Automation Boost Startup Success
Eight out of 10 new businesses fail within their first 18 months. With great marketing and automation, business owners can inoculate their startups against some of the ills that bring small businesses crashing down before they've even gotten started.
Marketing Automation Fuels Growth
Smart, scalable growth is integral to a new business' success. That means bringing in new customers and bringing old customers back again and again.
Marketing automation is the perfect vehicle to make this happen, especially for busy small business owners. Marketing automation systems like Infusionsoft use email marketing campaigns to nurture leads into customers and customers into long-term relationships.
Marketing automation is also a perfect solution for small business owners who have no extra time on their hands, because it markets to customers automatically, without any work from the owner after the initial setup.
Great Marketing Finds the Silver Lining in Any Product
So a startup sells tacos. And so does every other restaurant on the block. Without insightful marketing, the startup's tacos are lost in a delicious sea of tortilla-wrapped goodness.
But with the right combination of expert copywriting and razor-sharp marketing strategy, suddenly tacos aren't just "tacos," they're locally sourced, or hand-made using a generations-old recipe, or packed with protein neighboring CrossFit gym members need to build muscle.
Great marketing is about matching the best selling points of a product to the needs and desires of the target audience.
Marketing Automation Keeps Startups in Touch with Their Customers
Marketing automation helps businesses keep their brands in front of their customers. By repetitively showing customers the company's message and brand over and over, it keeps that company in the front of the customers' minds. So when they are ready to make a purchase, that company will be the first name they think of.
Also, marketing automation helps customers keep in touch with the companies they do business with. Infusionsoft can automate the survey, referral, and feedback processes, as well as keep track of customer behavior within email marketing campaigns. This means the business owner will always have a finger on the pulse of their customers' behavior, so they can adjust marketing or business strategy accordingly.
Great Marketing Strategy Helps Startups Find Their Niche
Marketing companies like GetUWired are experts at analyzing the market and figuring out where a company best fits. Often, it takes an objective outsider opinion to see the big picture. GetUWired's expert business strategists have years of experience finding just the right niche for businesses to thrive in.
Vaccinate Against Startup Failure Today
GetUWired is a full-service Internet marketing firm with all the skill sets small businesses need. The 100% American owned and operated firm works with companies all over the globe. For more information, call 877-236-9094 or visit http://www.GetUWired.us today!