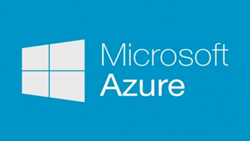 This complimentary webinar provides a great opportunity for IT professionals to gain additional knowledge about SQL Server backups which they can use on the job.
New York, New York (PRWEB) August 12, 2014
On Thursday, August 14, 2014, NetCom Learning will be offering a complimentary interactive webinar on SQL Server 2014 and Microsoft Azure from 1:00 PM to 2:00 PM EST. This webinar will provide a tremendous learning experience for SQL server administrators, systems engineers, IT managers, consultants, or anyone who would like to reduce the costs and simplify the administration of enterprise SQL backups. The session will be led by Microsoft expert and NetCom Learning instructor, Timothy McAliley.
"Using Microsoft Azure through the integration of on premises SQL Server 2014 is efficient and will save organizations time and money," said Russell Sarder, CEO of NetCom Learning.
"This complimentary webinar provides a great opportunity for IT professionals to gain additional knowledge about SQL Server backups which they can use on the job," said Sarder.
Azure is Microsoft's cloud computing platform which provides an infrastructure for creating, managing, and deploying a variety of applications on Microsoft managed datacenters. The software application was first introduced in 2010 and can support multiple programming languages, frameworks and tools including third party software applications.
The one hour webinar will cover:

Demonstration of backup and recovery of on-premises SQL Server databases to and from Azure
Discuss key feature concepts such as enhanced Backup UI, Restore UI, encrypted backups,
SQL Server backup to URL, and the SQL Server Backup to Microsoft Azure Tool
Scenarios for integration of this technology
Q&A with Timothy
Featured Speaker
Timothy McAliley is the featured speaker for this webinar. McAliley currently works as a Microsoft Premier Field Engineer for SQL Server in Washington, D.C. Prior to joining Microsoft, he worked as a Technical Trainer in the Enterprise Security Group at Symantec. Timothy's experience in the field of information technology spans over thirteen years working in the areas of IT including operations, auditing, audit frameworks, service management, information security, database/application tier high availability solutions and project management.
To sign up for the complimentary webinar, go to: Backup to the Cloud: Integrating On-Premises SQL Server 2014 Backup and Recovery with Microsoft Azure.
Benefits of Taking Technical Training with NetCom Learning
NetCom Learning is the most trusted name in both business and IT training and offers top notch instructors with an average of 16 years of experience and vendor approved coursework offering certification preparation for a variety of vendor certifications. NetCom Learning instructors routinely achieve high ratings from their students and possess an average of 20.5 years of experience and a cumulative average of more than 10,500 years' experience in the field of their expertise. Instructors carry an average instructor evaluation of 8.6 out of 9, one of the highest instructor evaluations in the industry. The high quality of training has resulted in over 2,150 testimonials and a 96% customer satisfaction rate with those customers indicating they would recommend NetCom Learning to others.
About NetCom Learning
NetCom Learning is an innovative leader in IT, business and executive training to companies, individuals, and government agencies. Since its inception in 1998, NetCom Learning has trained over 71 percent of the Fortune 100, serviced over 50,000 business customers, and advanced the skills of more than 81,000 professionals through hands-on, expert-led training, with the organization maintaining an average instructor evaluation score of 8.6 out of 9. NetCom Learning was recognized by Microsoft Corporation as its Worldwide Training Partner of the Year and named thrice to Inc. Magazine's list of fastest growing private companies in America. The organization was also recently named to the 2012 Top 20 IT Training Companies by TrainingIndustry.com and was named "Company of the Year" by the American Business Awards.
Like us on Facebook! https://www.facebook.com/netcomlearning.
Follow us on LinkedIn: http://www.linkedin.com/company/netcom-learning.
The purpose of NetCom Learning is to promote the values of lifelong learning.