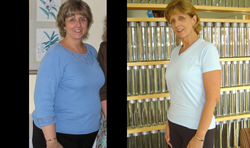 Diet Doc combines medical science with modern technology to bring diet plans that generate safe, natural and fast weight loss to patients nationwide.
Dallas-Ft Worth, TX (PRWEB) August 07, 2014
While there are countless diet plans available on today's market that claim to generate fast weight loss, they can be hard to follow, offer little or no guidance or support and leave dieters feeling hungry and confused. When Diet Doc developed their medical weight loss programs and diet plans, they chose to incorporate modern science with modern technology in an effort to bring safe, natural and fast weight loss to everyone who wants to improve their health and restore their figure without side effects.
New Diet Doc patients will complete an online health questionnaire and schedule an online consultation with a Diet Doc physician. Because the company utilizes the most modern technology, patients can receive care from the nation's best fast weight loss specialists while avoiding embarrassing, costly and time consuming visits to doctor's offices or weight loss clinics.
During their initial consultation, the physicians will access the patient's entire system to identify underlying causes of excess weight, such as an internal imbalance, cellular toxicity or improperly functioning organs that may be causing weight gain or may have prevented successful weight loss in the past.
Qualified patients will receive a one-year prescription for any of Diet Doc's exclusive supplements, diet pills and treatments to address their personal dieting needs. Patients may be prescribed hormone treatments that seek out excess body fat, mobilize that fat and encourage the body to quickly flush it from the system.
Based on each patient's medical needs and nutritional requirements, activity level, weight loss goals and personal preferences, easy to follow diet plans will be created by certified nutritionists that, when combined with Diet Doc's natural hormone treatments, will target the hard to reach areas that are storing excess, embarrassing fat. By combining the low calorie, nutrient rich foods with all natural hormone treatments, Diet Doc patients are able to achieve their fast weight loss results more quickly than by diet change alone.
Because Diet Doc's fast weight loss coaches are available for unlimited consultations, patient progress will be closely monitored with scheduled weekly checkup calls to ensure that the best diet pills and hormone treatments are being used to help clients reach their desired weight. Should patients desire faster results, Diet Doc physicians are available to recommend and prescribe alternative supplements and hormone treatments that will increase the speed that patients are able to see excess and embarrassing fat melt away.
Diet Doc is committed to, not only helping patients reach their initial fast weight loss goals, they also want to provide their clients with the skills necessary to keep that weight off and live longer, healthier lives. Therefore, all diet plans include counseling and education on choosing healthy foods that are rich in essential vitamins and minerals that leave patients feeling good without causing weight gain. This unique, personalized approach to fast weight loss has made Diet Doc the nation's leader in medically supervised weight management.
About the Company:
Diet Doc Weight Loss is the nation's leader in medical, weight loss offering a full line of prescription medication, doctor, nurse and nutritional coaching support. For over a decade, Diet Doc has produced a sophisticated, doctor designed weight loss program that addresses each individual specific health need to promote fast, safe and long term weight loss.
Diet Doc Contact Information:
Providing care across the USA
Headquarters:
San Diego, CA
(888) 934-4451
Info@DietDoc.info
http://www.dietdoc.com
Twitter: https://twitter.com/DietDocMedical
Facebook: DietDocMedicalWeightLoss