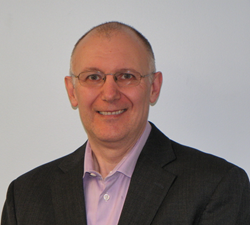 We look forward to this event every year.
Toronto, Canada (PRWEB) August 07, 2014
Continuing its commitment to the ITSM industry, Navvia has sponsored this premier event for IT Service Management Leaders for three consecutive years. The conference will be held at the Montelucia Spa and Resort in Scottsdale Arizona. PinkForum14 features multiple tracks with cases studies from CIOs and senior IT managers along with roundtable discussions addressing many of today's most pressing ITSM issues.
David Mainville, Navvia's CEO and Co-Founder will be presenting a session entitled 'Winning The Hearts & Minds Of People – The Path To True Service Management' where he will discuss the importance of getting the people part right when you are planning any service management initiative.
David looks forward to having an opportunity for interaction with IT decision makers at the event and being able to demonstrate Navvia's expertise in the ITSM marketplace.
Join Navvia at this event by registering here.
About Navvia
For over fifteen years, Navvia has been helping the Fortune 1000 take the complexity out of IT service management. Navvia offers innovative software designed to drive your service management program, including a full range of ITSM consulting services for when you need a little help.