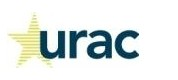 These standards are designed to align the specialty and mail order pharmacy best practices with the growth of the specialty drug boom to improve patient outcomes, reduce adverse drug events, increase medication adherence, and minimize medication waste
(PRWEB) August 06, 2014
URAC, a leader in promoting healthcare quality through accreditation, education, and measurement programs, announces a call for public comment on revisions to its Specialty Pharmacy and Mail Service Pharmacy Accreditation Standards and Measures. For this revision, URAC seeks to update its programs' standards and measures with current practices, ensure that the key functions covered by the accreditation remain comprehensive, and address important quality and safety trends. URAC welcomes purchasers, policy makers, consumers, healthcare management organizations, pharmacy organizations, and health plans to review the revised standards and new performance measures and provide feedback now through September 5, 2014.
The standards and measures have been reviewed and revised by an advisory group comprised of participants from industry sectors including chain and independent pharmacies, pharmacy benefit managers, health plans, consumers, pharmacy associations, and other health professionals.
"Many believe that URAC governance and support staff are the only contributing bodies responsible for the creation and editing of accreditation standards. In actuality, guideline development and revisions are a culmination of valuable feedback, suggestions, and advice from practicing clinical professionals," said Jonathan Van Lare PharmD., RPh., CSP, clinical services director at Pharmacy Advantage and member of the advisory group. "This open forum approach allows pharmacists, nurses, technicians, and those on the frontlines of patient care to not only express their honest opinions, but also affect the national level of quality and safety protocols."
The advisory group is chaired by Kim Caldwell, RPh, director of pharmacy professional affairs at Humana Pharmacy Solutions. "The pharmaceutical landscape is changing, as seen by a significant shift from conventional brands to specialty drugs. There are over 600 specialty drugs in the pipeline that will account for 40-45% of pharmaceutical sales by 2017. As a result, specialty and mail order pharmacy practices will take a more prominent role in the healthcare delivery system. URAC has been focused on these changing market dynamics and is strengthening the accreditation of specialty and mail order pharmacy practice," said Caldwell. "It is vitally important for any pharmacy in the specialty drug business to invest in the infrastructure to support the unique requirements necessary to dispense, monitor, and manage specialty medications with their patients, their health plans, and pharmacy benefit management (PBM) partners. These proposed standards are designed to align the specialty and mail order pharmacy best practices with the growth of the specialty drug boom to improve patient outcomes, reduce adverse drug events, increase medication adherence, and minimize medication waste."
Public comments are due no later than September 5, 2014. For more information, please contact URAC's director, product development, Donna Merrick at 202-216-9010 or productdevelopment(at)urac(dot)org.
# # #
ABOUT URAC
URAC, a national accreditation leader, offers over 30 highly regarded accreditation and benchmarking programs that span the healthcare spectrum. URAC programs are created and updated by independent industry-spanning experts to address the latest market trends and needs and is a symbol of excellence that validates an organization's commitment to quality and accountability. URAC is the accrediting body for various aspects of pharmacy practice with six pharmacy quality management programs: Community Pharmacy Accreditation; Specialty Pharmacy Accreditation; Mail Service Pharmacy Accreditation; Pharmacy Benefit Management Accreditation; Drug Therapy Management Accreditation and Workers' Compensation Pharmacy Benefit Management Accreditation. URAC's accreditation programs are formally recognized by six federal agencies, as well as 48 states and the District of Columbia. For more information, visit http://www.urac.org.