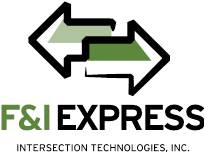 American Guardian has been leading the industry with their innovative ideas and approach.
Southlake, TX (PRWEB) August 08, 2014
Intersection Technologies Inc. – F&I Express® has added American Guardian Warranty Services (AGWS) to its aftermarket F&I eContracting platform. AGWS is an innovative provider of administration services for dealers and marketers offering vehicle service agreements, limited warranties and a variety of environmental and aftermarket products across the United States.
Formed in 1998, American Guardian Warranty Services, Inc. was started with over 60 years of combined experience in the extended service contract industry. American Guardian Warranty Services, Inc. lays the groundwork for the innovative, creative and fresh approach to the business. AGWS full suite of aftermarket F&I products is available on the F&I Express platform.
With over 16 years in the business, American Guardian has been leading the industry with their innovative ideas and approach," said Brian Reed, President and CEO of Intersection Technologies. "They will be a welcomed asset giving dealers more choices to eContract their aftermarket F&I products."
The enhanced F&I Express functionality is free to all AGWS Agents and Dealers. To activate the service please call F&I Express at 855.364.3977 or email information(at)fandiexpress(dot)com. If you are interested in contacting AGWS regarding products or services, please call: 800-579-2233 x4196.
ABOUT F&I EXPRESS
Intersection Technologies Inc. is a leading technology and solutions provider to the automotive F&I industry. Our F&I Express® eContracting network enables providers and agents to improve relationships with their dealer clients by improving the speed and quality of retail F&I processes. Our ExpressTablet® mobility solution helps agents and field sales teams improve efficiency and increase dealer product penetration. Our ExpressRecoveriesSM program helps auto finance sources improve recoveries and compliance for ancillary product cancellations.
F&I Express® was voted by agents as the winner of the Agent Summit 2013 Provider Innovator of the Year award for its ExpressTablet® mobility solution for agents and providers.
ABOUT AMERICAN GUARDIAN WARRANTY SERVICES
American Guardian Warranty Services, Inc. offers competitively priced programs that allow for higher profitability. We also provide private label and custom programs to fit the needs of almost any market. Our experienced product specialists support an independent agent network, and provide training and support through our industry leading web-based real time administration software.