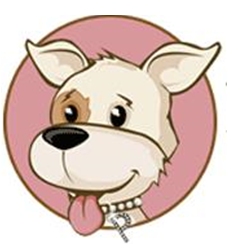 California's largest store selling accessories for pampered dogs.
Sacramento, CA (PRWEB) August 07, 2014
Posh Puppy Boutique, LLC, California's largest upscale designer dog boutique, has announced lower pricing for its online store inventory. The new pricing means reductions of up to thirty percent, even with the most popular and hard to find items and brands.
"The lower pricing is one of the great reasons to come see us," says Jennifer Kirk, the boutique's owner. "We offer more items and product lines for the distinguished doggie and remain the largest upscale designer dog boutique in all of California. We absolutely excel at delighting customers with beautiful and useful products for their cherished pets."
And many of the most popular store items are also available online, she adds.
Located in Rocklin, California the boutique's 3,000 square feet of floor space stocks hundreds of items including designer clothing for dogs and cats, dog collars, dog carriers, dog grooming accessories, designer dog bedding, dog treats and health items, toys and much more.
Kirk notes that Posh Puppy Boutique was chosen by Disney Studios as an official partner in the hit movie Beverly Hills Chihuahua 2, and that her store provided the pet costumes and accessories seen by millions of film viewers.
The boutique and its extensive inventory has also been featured in mass media publications including InStyle, Vogue, TIME Magazine, Modern Dog, Every Dog Magazine and other national publications, she adds.
"You may also have seen our products on television on the Today Show, Good Morning America, the Katie Couric Show, Good Day Sacramento, Sacramento Fox News and as part of the Oxygen Network—as well as Storibook Weddings with Tori Spelling," Kirk says.
For more information visit Posh Puppy Boutique at https://www.poshpuppyboutique.com or phone (888) 837-5230.