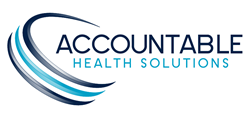 (Rockville, MD) (PRWEB) August 07, 2014
Our mission is to provide a real-time comprehensive support system to help members better manage their chronic condition. DiabetesConnect is a game-changing health improvement program that will help plan sponsors better address a chronic condition that drives $245 billion in annualized healthcare costs in the United States, [1] designed to slow the progression and threatening complications of the disease. The program leverages the industry's only cellular glucometer and combines it with Accountable Health's unique member engagement capabilities, proprietary clinical algorithms and robust data analytic capabilities, and integrates with the member's care teams to create a strong support system that delivers optimal results.
With DiabetesConnect, we are able to proactively encourage and track blood glucose testing adherence, deliver real-time messaging and personalized education and improve engagement by simplifying the work involved in managing the condition. Immediately after testing is complete, results are automatically uploaded to our systems (no cellphone or sync required), allowing members and designated caregivers to track and see trends in their blood glucose levels and advice on how to improve.
"We're thrilled to bring this revolutionary diabetes management solution to the marketplace. Our unique blend of technology and behavior change science engages members with diabetes by providing actionable data, real-time interventions and embeds on-going motivation through encouragement and targeted incentives," said Kailin Carroll Alberti, Senior Vice President of Health & Wellness Solutions for Accountable Health Solutions. "With DiabetesConnect, members will not be alone in their journey to better health. We provide the tools, education and communications needed to improve their health and quality of life. Many of our clients are calling this program the 'missing piece' to traditional diabetes management programs."
DiabetesConnect is designed to be either a stand-alone solution with targeted and personalized member incentives for plan sponsors or as part of an integrated solution along with Accountable Health's comprehensive health and wellness product suite. "Our program is a win-win for employers and employees. The health benefits our programs deliver not only help the employee lead a healthier life, but by improving compliance and health behaviors, we are seeing more engaged and productive employees and a significant impact to diabetes-related costs. When combined with our total health and wellness product suite we are able to positively impact an employer's overall total health spend," said Mrs. Alberti.
Accountable Health recognizes that eight behaviors (such as poor diet, physical inactivity, smoking, etc.) drive 15 chronic conditions that account for 80% of total costs for chronic illnesses worldwide, including diabetes, coronary artery disease, and hypertension.[2] The Health Improvement Connections programs leverage cutting-edge technology, device monitors, education, engagement and health and wellness expertise to help members across the health continuum better manage their conditions with ease, leading to improved health, quality of life, increased productivity and reduced healthcare costs.
[1] Diabetes.org
[2] 2010 World Economic Forum
ABOUT ACCOUNTABLE HEALTH SOLUTIONS
Accountable Health Solutions offers comprehensive health and wellness programs to employers and health plan clients. We combine smart technology and healthcare expertise to deliver solutions that improve health, increase efficiencies and reduce costs in the delivery of healthcare. Our comprehensive, flexible product suite ranges from traditional wellness products to our Health Improvement Connections programs which leverage cellular-enabled glucometers and other medical devices to help individuals living with a chronic condition improve their lives. As an industry leader with more than twenty years in the health and wellness industry and over a 97% client retention rate, our customers can rely on us to deliver results.
http://www.accountablehealthsolutions.com
Contact: Kailin Carroll Alberti, MS, FACW, CWWPC
SVP, Health & Wellness Solutions
Accountable Health Solutions, Inc.
262-993-0553
media(at)accountablehealth(dot)com
SOURCE: Accountable Health Solutions, Inc.