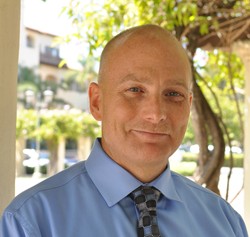 "From my perspective," Saunders said, "Maps is one of the most innovative credit unions in the industry. And I jumped at the chance to help Maps grow and try new things."
Salem, OR (PRWEB) August 08, 2014
Maps Credit Union welcomed Shane Saunders as vice president of development this week. In his new role, Saunders is overseeing marketing, business and community development, governmental relations, human resources and training. As part of the executive team, he will also be heavily involved in strategic planning at the credit union.
Saunders has held positions of increasing authority in financial institutions and for-profit corporations in his 20-year career. He has held management and marketing positions at SunTrust Bank, Lynch Systems, FSU Credit Union and Financial Partners Credit Union. Most recently, he was vice president of marketing and sales at Pacific Oaks Federal Credit Union.
"Maps is pleased to welcome Shane to our team," said Mark Zook, president and CEO. "He brings a wealth of experience to the credit union, and I know he will use that experience to help Maps grow locally and nationally as we strive to provide the best range of financial products and services to our members."
Saunders earned bachelor's degrees in marketing and multinational business operations and an MBA with a concentration in finance from Florida State University. Before attending college, he spent four years in the U.S. Navy. He and his wife are relocating to Salem, Ore., to take this new position.
The move was a no-brainer for Saunders. "From my perspective," he said, "Maps is one of the most innovative credit unions in the industry. And I jumped at the chance to help Maps grow and try new things."
Maps Credit Union has come a long way since a group of 17 volunteers joined together in 1935, running the credit union out of kitchens and living rooms in homes throughout Marion County. Today, Maps serves more than 45,000 members in Marion, Polk, Yamhill, Linn, Benton, Clackamas, Washington and Multnomah counties. The credit union has nine branches located in east, west, south and central Salem; Keizer; the Willamette University campus; Monmouth; Woodburn; and Silverton. The credit union also instructs students and operates three non-profit student branches as school-to-work labs for high school business courses at North Salem, West Salem and McKay high schools.