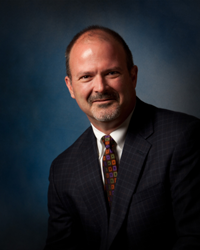 I am honored to be chosen to help this team achieve its commitment to high quality, high value of services delivered, and exceptional experiences for the patients and families who entrust us with their care.
(PRWEB) August 06, 2014
James "Jim" FitzPatrick has been appointed president and CEO of Mercy Medical Center – Sioux City (Mercy – SC), effective immediately. The appointment was announced today by Milt Avery, chairperson of the Mercy – SC Board of Directors, Dave Vellinga, president & CEO of Mercy Health Network, and Sally Jeffcoat, executive vice president for the West/Midwest Group of CHE Trinity Health.
FitzPatrick has served as the interim CEO at Mercy – Sioux City since late March of this year. Prior to his assignment in Sioux City he served as the senior vice president for network development for Mercy Health Network (MHN). He has more than 22 years of experience as a hospital and health system president/CEO. Most of those years he served at Mercy Medical Center – North Iowa in Mason City and, prior to that, at Kossuth Regional Health Center in Algona. In addition to his recent statewide role, he also served at Mercy – North Iowa as the senior vice president of network development. He replaces Robert "Bob" Peebles who retired from Mercy – Sioux City earlier this year.
After working closely with FitzPatrick during his interim role, Avery commented, "As everyone involved in the Mercy – Sioux City ministry has learned over the past four months, Jim is an outstanding health care executive with a proven track record and an uncompromising commitment to quality, service and process improvement. Jim also is passionate about physicians being directly involved in decisions, including management decisions and strategic planning. He feels physician leadership of a clinical enterprise best serves the patients and the community."
Vellinga agreed, noting, "Jim is a true champion of patient-centered care. He is committed to the people he serves, whether they be patients, staff members, volunteers or members of the medical staff. Jim also has a wonderful sense of humor and a collaborative management style. We are confident he is the perfect person to lead Mercy – Sioux City during this time of transformational change in the health care environment."
Upon accepting the job, FitzPatrick commented: "I am looking forward to working with the great medical community and staff in Siouxland, and in continuing to improve the remarkable legacy of care here. I am honored to be chosen to help this team achieve its commitment to high quality, high value of services delivered, and exceptional experiences for the patients and families who entrust us with their care."
FitzPatrick has a Bachelor of Science in Public Administration from the University of Arizona, and a Master's Degree in Hospital and Health Administration, from the University of Iowa. He is a Fellow in the American College of Health Care Executives. FitzPatrick has received many honors for his work in health care including the Iowa Hospital Association "Leadership in Excellence Award," the highest award given to a hospital CEO in the state. In addition, FitzPatrick served as president of the Mason City Chamber of Commerce where he received the community's "Distinguished Citizen Award" as well as the "Bob Dutcher Community Service Award."
About Mercy Medical Center – Sioux City
Living the traditions, visions and values of the Sisters of Mercy, Mercy Medical Center - Sioux City (Mercy – SC) today is a part of CHE Trinity Health of Livonia, Mich., the second-largest Catholic healthcare system in the United States. Mercy – SC is a member of Mercy Health Network.
Mercy – SC is a 238-bed regional center that provides residents in a 33-county tri-state region an entire continuum of preventive, primary, acute and tertiary health care services. Mercy – SC also owns Baum Harmon Mercy Hospital in Primghar, Iowa, and Oakland Mercy Hospital in Oakland, Nebraska. Mercy – SC also manages Hawarden Community Hospital in Hawarden, Iowa, and Pender Community Hospital in Pender, Nebraska.
Mercy – SC is home to the only Level II trauma center in western Iowa – one of only four trauma care facilities in the State to receive certification from the American College of Surgeons – and the region's only locally-based helicopter ambulance service, Mercy Air Care.
Healthgrades, the nation's leading independent hospital ratings agency, in 2014 named Mercy – SC as one of America's 100 Best Hospitals in coronary intervention and stroke care. In addition, Mercy received the Healthgrades Critical Care Excellence Award, placing it among the top 10 percent in the nation.
About Mercy Health Network
Mercy Health Network (MHN) is a network of hospitals and health care organizations founded in 1998 under a joint operating agreement between two of the largest Catholic, not-for-profit health systems in the United States: CHE Trinity Health, headquartered in Livonia, Mich. and Catholic Health Initiatives, headquartered in Englewood, Colo. MHN is an integrated system of member hospitals and other health and patient care facilities united into one operating organization based in West Des Moines, to improve the delivery of health care services to the people of Iowa and surrounding communities. MHN includes 11 owned medical centers and 27 affiliated or managed hospitals. MHN facilities employ 13,000 employees, have 2,293 licensed beds, facilitate more than two million outpatient visits annually and have a 27 percent share of inpatient and observation discharges in the State of Iowa.
ABOUT CHE TRINITY HEALTH
CHE Trinity Health is one of the largest multi-institutional Catholic health care delivery systems in the nation. It serves people and communities in 20 states from coast to coast with 86 hospitals, 109 continuing care facilities and home health and hospice programs that provide nearly 2.8 million visits annually. The organization was formed in May 2013, when Trinity Health and Catholic Health East closed their consolidation to strengthen their shared mission, increase excellence in care and advance transformative efforts with their unified voice. With annual operating revenues of about $13.3 billion and assets of about $19.3 billion, the new organization returns almost $1 billion to its communities annually in the form of charity care and other community benefit programs. CHE Trinity Health employs more than 87,000 people, including 3,200 employed physicians. Committed to those who are poor and underserved in its communities, CHE Trinity Health is known for its focus on the country's aging population. As a single, unified ministry, the organization is the innovator of Senior Emergency Departments, the largest not-for-profit provider of home health care services — ranked by number of visits — in the nation, as well as the nation's leading provider of PACE (Program of All Inclusive Care for the Elderly) based on the number of available programs. For more information, visit http://www.trinity-health.org, http://www.che.org or http://www.newhealthministry.org and follow @TrinityHealthMI on Twitter.