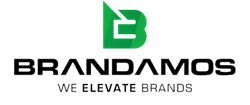 Fort Lauderdale, FL (PRWEB) August 07, 2014
Meridian Treatment Solutions, a comprehensive inpatient drug and alcohol treatment center, selected Brandamos, (http://www.brandamos.com) to execute their marketing efforts including brand strategy, website development, video production, search engine marketing and social media management.
"We were looking to grow our brand through a variety of online channels. Brandamos is the perfect agency to assist us in meeting our goals," said Hotse Langeraar, Founder of Meridian Treatment Solutions.
Meridian Treatment Solutions provides an exclusive, upscale environment for patients seeking treatment of drug and alcohol addiction. Meridian Treatment Solutions is an inpatient rehab center that specializes in Dual Diagnosis Treatment and Relapse Prevention. They provide a comprehensive therapeutic environment where real change happens - behavioral change, physical change, personality change and psychic change. Treatments include everything from counseling and group therapy to spiritual and chiropractic care.
Brandamos is tasked with elevating the brand and increasing awareness through various digital channels. A task they are all too familiar with. Their work history includes Universal Pictures, Live Ninja, Havana Air, and 1Sale.com.
"We are humbled and very excited to get started with Meridian Treatment," said David Shiffman, Co-founder of Brandamos. "Their mission is powerful and we want to assist in bringing awareness to that mission."
About Meridian Treatment Solutions
Meridian Treatment Solutions is located in Lauderdale by the Sea, Florida and is a short distance from Fort Lauderdale. To learn more about Meridian Treatment Solutions you can visit their website at http://www.meridiantreatment.com/.
About Brandamos
Brandamos is a brand elevation agency based in south Florida. The agency specializes in elevating brands utilizing strategy, web development, internet marketing, video production and a variety of other creative services.
###