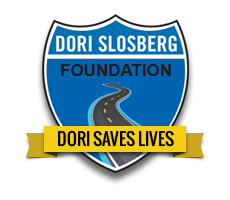 We thank The Allstate Foundation for it's continued support for our programs and has allowed the Dori Slosberg Foundation to educated and increase awareness about the importance of being a responsible driver and passenger
Boca Raton, FL. (PRWEB) August 14, 2014
Teens in Florida will experience more of the Dori Slosberg Foundation's teen driving programs due to a grant from The Allstate Foundation to continue their mission to create safer young drivers.
This grant will be used to advance safe teen driving programs and driver education related events across the state of Florida. Such programs include the "In the Click" seatbelt compliance contests, crash reenactments, safe teen video conferences that reach thousands of students at a time, safety fairs, safe teen driving assemblies, and the "U chge Drivin" contest. The Dori Slosberg Foundation in partnership with The Allstate Foundation will once again host the only driver education conference of its kind to advance driver education programs throughout Florida and neighboring states in early 2015.
"We thank The Allstate Foundation for its continued support for our programs that has allowed the Dori Slosberg Foundation to educated and increase awareness about the importance of being a responsible driver and passenger," states Executive Director, Tara Kirschner. "We are certain that through this partnership that thousands of lives have been saved," exclaimed CEO, Emily Slosberg.
For further information, contact: Dori Slosberg Foundation Executive Director Tara Kirschner at (561) 488-7900 or go to http://www.dorislosberg.org.
The Allstate Foundation is an independent, charitable organization made possible by the subsidiaries of The Allstate Corporation. With a focus on teen safe driving and building financial independence for domestic violence survivors, The Allstate Foundation also promotes safe and vital communities, tolerance, inclusion, diversity, and economic empowerment. For more information, visit http://www.allstate.com/foundation.