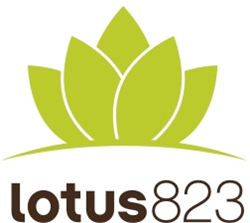 Eatontown, N.J. (PRWEB) August 06, 2014
lotus823, a PR and digital marketing agency based in New Jersey, is proud to announce a new client partnership with Knomo, a London-based brand that designs and markets stylish bags and cases that organize and protect digital accessories designed for "Life on the Go".
lotus823 will work with Knomo to increase U.S. awareness of the Knomo brand and product lines through public relations and social media campaigns. The agency will also use its expertise in the consumer electronics industry to advise Knomo on global company goals and initiatives.
"In expanding our brand to the United States, we wanted a partner that not only understood the marketplace, but one that had the experience and creativity needed to communicate our brand values and launch new products into the consumer electronics space," said Larry Lein, Managing Director, Knomo USA. "With its combination of public relations and digital marketing expertise, we believe that lotus823 is the perfect partner to help us reach our goals."
Founded in 2004, Knomo bags have a strong celebrity following – Pippa Middleton, Samuel L. Jackson, Jim Carrey, Kelly Rowland, Richard Branson, and Jamie Oliver have all been seen toting Knomo bags.
"We are thrilled to work with Knomo to introduce the Knomad and expand its presence in the United States," said David Hernandez, Managing Partner, lotus823. "Utilizing our public relations, social media, and consulting know-how, we look forward to sharing Knomo's story of stylish and functional bags, and helping the company introduce new products geared towards the busy professional."
lotus823 was founded in 2010 as a full-service PR and digital marketing agency. Combining creativity, smart thinking and analytical acumen, the executive team at lotus823 developed a new communications model using a cross-platform approach to create an immersive experience for brands and their publics. By building powerful connections across multiple channels, lotus823 delivers engaging business solutions with measurable results.
About Knomo
Knomo is a fast growing, London-based brand that designs and markets stylish bags and cases that organize and protect digital accessories designed for "Life on the Go". The name Knomo is derived from two words: Knowledge and Mobility.
Knomo was founded in 2004 by a couple of friends who were disillusioned with their traditional career paths in the corporate world. They started Knomo with the goal of building a company that was flexible, spontaneous and exciting, and would allow them to create products that people loved and that made a difference in their lives. A decade after launching at Selfridges in London with a handful of bags, Knomo is now selling multiple collections in over 35 countries and is known for its high quality, thoughtfully designed products, which combine style and functionality.
Knomo USA was set up as a joint venture with Knomo London in 2007 and is run by two former Tumi executives, Charlie Clifford, Tumi's founder and longtime CEO, and Larry Lein, who served as Executive Vice President. Clifford and Lein are also shareholders in Knomo London.
For more information: http://www.knomobags.com.
About lotus823
lotus823 is a PR and digital marketing agency offering content marketing, public relations, social media, and branding consultancy services to increase brand visibility both online and offline. With offices in New Jersey, lotus823 develops and executes customized strategies that produce measurable results, for a diverse base of clients. Visit http://www.lotus823.com for more information.
Connect with lotus823 on Twitter at http://twitter.com/lotus823 and Facebook at http://www.facebook.com/lotus823.