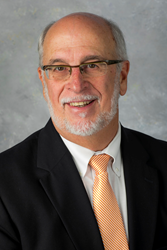 Boston, MA (PRWEB) August 07, 2014
Medical Professional Mutual Insurance Company ("ProMutual"), a Coverys company and a leading provider of medical professional liability insurance, is happy to welcome Paul J. Desjardins, D.M.D., Ph.D. to its board of directors, effective August 6, 2014.
"Dr. Desjardins brings strong knowledge of strategic planning and experience in the healthcare industry which will be instrumental to the board of directors as Coverys continues to respond to the needs of the evolving industry," said Brenda E. Richardson, chair of the Board of Directors for ProMutual.
Dr. Desjardins has over 30 years of experience in healthcare, currently serving as the president of Desjardins Associates, LLC. Dr. Desjardins was previously the senior vice president of global clinical research and medical affairs for Pfizer Consumer Healthcare, senior vice president of global clinical and medical affairs at Wyeth Consumer Healthcare and executive vice president of clinical research operations at SCIREX Corporation. He also served as professor and as the associate dean for Academic Affairs at the University of Medicine and Dentistry of New Jersey, New Jersey Dental School.
Dr. Desjardins is the former chairperson for the Board of Advisors at Tufts University, School of Dental Medicine and is a member of several professional associations including the International Association for the Study of Pain; American Pain Society; and American Dental Association. He obtained his Doctor of Philosophy from Georgetown University, School of Medicine, in Washington D.C.; a Doctor of Dental Medicine from Tufts University, School of Dental Medicine in Boston, Massachusetts; and a Bachelor of Science from University of Rhode Island, School of Pharmacy, in Kingston, Rhode Island. Dr. Desjardins has his Dental Licensure in the State of New Jersey.
For more information about Coverys, contact Loren LeVasseur, public relations specialist, at (617) 946-8665 or llevasseur(at)coverys(dot)com.
About Coverys
Coverys is the eighth largest medical professional liability insurance provider in the country based on direct written premium. Coverys member companies insure more than 25,000 physicians, dentists, and allied healthcare providers, as well as more than 500 hospitals, health centers and clinics in 27 states from coast to coast. Coverys has net admitted assets of $3.4 billion and direct written premium of $363 million as of December 31, 2013. In addition, Coverys member insurance companies Medical Professional Mutual Insurance Company ("ProMutual") and ProSelect Insurance Company, as well as ProMutual-sponsored Coverys RRG, Inc. have a Best's Rating of A (Excellent). MHA Insurance Company and Washington Casualty Company have a Best's Rating of A- (Excellent), while OHA Insurance Solutions, Inc. is not rated at this time.
Coverys emphasizes physician education and patient safety, and the company is acknowledged as a leader in providing supportive risk management services and resolute claim defense to the healthcare community. For more information visit Coverys at http://www.coverys.com.