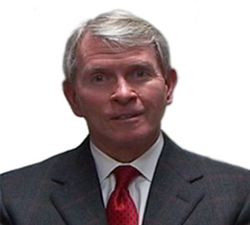 Richmond, VA (PRWEB) August 07, 2014
Dr. Terry Whipple was recently invited to be a member of the prestigious American Society of Forensic Examiners Institute. As part of this elite group, Dr. Whipple will now be able to serve as an expert witness in incident investigations. As an evaluator of injuries that result in the litigation process, the post is an important credential.
The American Society of Forensic Examiners Institute (ASFEI) is an independent, professional organization promoting the orderly analysis of accidents, resulting in the formation of an expert opinion. All Forensic Examiners share a common responsibility to obtain the facts for a targeted incident.
Membership in the ASFEI requires in-depth knowledge of the biomechanical responses to both acute and repetitive trauma. Members must demonstrate extensive expertise in neuron-muscle-skeletal science. As a physician, they must also display an exceptional professional reputation and show above average medical accomplishments.
To maintain his membership with the ASFEI, Dr. Whipple will be required to follow a strict code of ethics and standards. He will take part in mandatory continuing education courses, consistently showing proficiency with the material. Annually, Dr. Whipple's skill and knowledge will again be reviewed by the ASFEI.
Dr. Whipple has over 35 years of experience as an orthopedic surgeon. The Ivy League physician is Board Certified by the American Board of Orthopaedic Surgery. Through his high level of commitment to the field, Dr. Whipple has become a national leader in orthopaedics, holding thirteen patents on surgical instruments and orthopedic implants.
American Self Plastic Surgery and Orthopaedics was founded by Dr. Whipple and Richmond cosmetic surgeon Dr. Ruth Hillelson in 2000. Those interested in scheduling a consultation appointment should contact the Richmond, Virginia office at 804.290.0600. More information on American Society of Forensic Examiners Institute can be found at http://www.acfei.org.
Contact:
Dr. Terry Whipple, M.D., F.A.C.S.
Chief of Orthopaedics
American Self Plastic Surgery and Orthopaedics
9900 Independence Park Drive
Richmond, Virginia 23233
804.290.0060
http://www.americanself.com