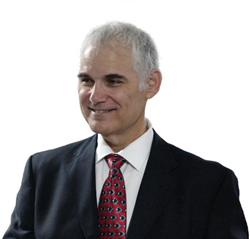 Experience, they say, is the best teacher. But it's a fool who learns by no other. How true and this blog is written to cover some very important points.
Atlanta, GA (PRWEB) August 08, 2014
The first part of the 2 part lessons learned series addresses Self-Directed IRAs and tax and legal compliance problems. Experience, they say, is the best teacher. But it's a fool who learns by no other. How true and this blog is written to cover some very important points.
As the blog mentions, Self-Directed IRAs and other retirement accounts provide a lot of advantages – but they aren't something for rookie advisors to be dealing with. There are a number of tax and legal issues that come up that are unique to IRAs, 401(k)s, SEPs and the like. They shouldn't pose a problem in the vast majority of cases, but at the margins, or for people who are careless or who receive poor advice from advisors with little or no experience in Self-Directed IRAs, seemingly small mistakes can lead to big consequences.
In some cases, assets in an IRA can generate something called unrelated business taxable income, or unrelated debt-financed income. Both of these are taxable.
Part two of this blog series, discusses Self-Directed IRAs and Liquidity and Loan Guarantees. One thing all investors know is that liquidity and the ability to obtain loans can be the difference between success and failure. Still when it comes to Self-Directed IRAs, there are a few more considerations to keep in mind.
This portion of the blog series discusses the mistake many IRA owners make is not keeping enough liquid funds in reserve within their IRA. This creates problems when the IRA owned assets have expenses that exceed the available balance of the IRA account.
Read this blog in its entirety to learn more about a couple of investors that had to learn these lessons the hard way. They provided a personal loan guarantee for an entity within their IRAs (their IRAs jointly owned the entity). The IRS got wind of it, and disallowed it. They went to tax court, which ruled against the two investors, costing them $45,000 in penalties.
About American IRA, LLC:
Click here to claim one of our 7 Self-Directed IRA guide(s).
American IRA is committed to providing every client with gold-level service, regardless of account size. Experience their expertise through their certified IRA services professionals. Enjoy the value with one low annual fee of $285 with unlimited assets and unlimited account values. American IRA clients love the benefit of no charge for "All Cash" accounts. The performance of the American IRA staff is unmatched, with quick and efficient processing within 48 hours.
American IRA services thousands of clients and has over $300 million in assets under administration.
American IRA was built by investors for investors, and brings their successful investment experience to the table, providing excellent educational material showing the public that their Self-Directed IRA account can invest in a variety of assets such as real estate, private lending, limited liability companies, precious metals and much more.
American IRA is conveniently located in Asheville, NC and Charlotte, NC, and serves clients nationwide.