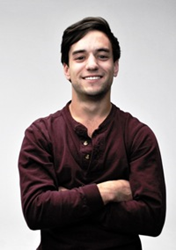 Concrete knobs are delicately hard. They are concrete right where you don't expect it.
Chicago, IL (PRWEB) August 07, 2014
Today, the art, design and innovation group IntoConcrete unveiled the latest addition to their online gallery – striking concrete knobs from Kast Concrete Knobs. IntoConcrete is dedicated to showcasing the world's finest examples of modern design and craftsmanship in the realm of concrete. While well known for presenting international works, this collection marks their first offering from a U.S.-based designer.
Company Founder Mario Guagnelli noted, "IntoConcrete is known for bringing the latest design trends to North America through collaborations with renowned designers from around the world. We are thrilled to offer the works of a talented American designer who is setting new standards as he pushes the creative boundaries of this medium."
The concrete drawer knobs in the collection run the gamut from trendy and quirky to sophisticated. The natural idiosyncrasies of the medium mean that each handcrafted piece is unique, with slight variations in texture and color. The knobs are an environmentally sound choice as well, with each pair containing up to 10% recycled materials and sealed with an eco-friendly sealer that is food, kitchen and bath safe.
Yet the most intriguing part of the knobs might be the story of the designer behind them. Grey Hensey began working with sand casting while a student at Auburn University. Required to use the technique for a school project, he immediately fell in love with concrete as a material and began exploring the abilities and pushing the boundaries of the medium. During a subsequent internship, Grey was inspired to pursue his future passion by an executive who saw concrete knobs as an entirely unique niche. After several years in mass-market furniture design, Grey decided to follow his yearning to create products that he could believe in. The result is his company, Kast Concrete Knobs.
Grey relocated to Cleveland, Ohio, part of America's iconic iron belt, to place his own influence on the industry. "I guess you could say this is my true motivation; to contribute to the world by the strength of my own hands and my own ambition," he says. "I am honored that Mario asked me to showcase this collection on IntoConcrete."
About IntoConcrete:
Chicago-based IntoConcrete is an art, design and innovation group whose mission is showcase the very best examples of modern design and artisan craftsmanship currently available within the realm of concrete. IntoConcrete.com seeks to present concrete as a fascinating material that can be crafted into virtually anything, resulting in beautiful, innovative and timeless designs. The site is currently working with today's concrete visionaries from around the world based in countries ranging from Argentina to the Netherlands. Visit http://www.intoconcrete.com for more information.