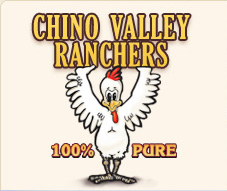 In this case, the tyrosine found in eggs seems to enhance reflexes...
Colton, California (PRWEB) August 06, 2014
Researchers at Leiden University and the University of Amsterdam have carried out a study to determine whether eating foods rich in tyrosine quickens reflexes and shortens response time. Findings indicated that tyrosine did indeed shorten response times. Tyrosine is a hydrophilic amino acid that is part of most proteins and is key in the synthesis of many hormones. It is a building block for several important brain chemicals called neurotransmitters, including epinephrine, norepinephrine, and dopamine. Tyrosine is found in various foods, including spinach, eggs and cottage cheese. Since eggs are rich in tyrosine the study is welcome news to those who include them as part of their regular diet. Details regarding the methodologies and findings of this research are published in the journal Neuropsychologia (http://www.theranger.co.uk/News/Research-suggest-eggs-may-improve-reflexes_22016.html).
In the study subjects were asked to perform to take part in a repetitive activity and at certain times were instructed to stop and look carefully at a computer monitor when a green arrow appeared. After looking at the monitor they were required to press a button matching the direction of the arrow on the monitor. When a red arrow showed on the monitor, participants were instructed not to touch any buttons. Participants eating foods high in tyrosine (including eggs) consistently exhibited faster reaction times under various scenarios.
"It seems like every few months we see a new study touting another positive health benefit from a nutrient that is found in eggs, among other foods." commented Chris Nichols, Vice President of Chino Valley Ranchers. "In this case, the tyrosine found in eggs seems to enhance reflexes in adults. At Chino Valley Ranchers we look at eggs as a superfood and we're pleased to see more research recognizing the benefits of eating them."
Chino Valley Ranchers is a family owned and operated company located in Colton, California and has been producing quality eggs for over 50 years. During this time, the company has constantly improved its ability to achieve the highest quality cage free and organic eggs for its customers. Chino Valley Ranchers offers many egg varieties, including organic, soy free organic, organic omega-3, organic DHA Omega-3, Veg-a-Fed, Veg-a-Fed Omega-3, Humane Harvest and Nutri-Fresh Fertile eggs. More information about Chino Valley Ranchers can be found on its corporate website at chinovalleyranchers.com or by calling 1.800.354.4503. Videos about Chino Valley Ranchers are also available at: chinovalleyranchersvideo.com.