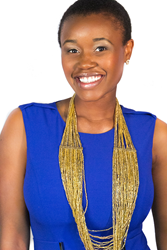 Avoid Catching A Falling Knife, Weak Stocks Will Slice Your Retirement Portfolio In Half.
Las Vegas, Nevada (PRWEB) August 11, 2014
While the U.S stock market has regained most of its losses between 2009-2014, many baby boomers have still not financially recovered from the recession, due to job loss, non 401k contributions, loss of homes and many other factors.
According to a recent survey conducted by TransAmerica Center For Retirement Studies, only 7% of baby boomer women are "Very confident" in their ability to retire with a comfortable lifestyle. The most shocking statistic for baby boomer women is that 65% of the female baby boomer population don't have enough money to retire and don't have a backup plan if forced into retirement sooner than expected.
"After suffering the worst market since the great depression, people are afraid to invest. Stock market brokers don't want investors to know that they can trade the stock market themselves, without having to pay often exorbitant fees to brokers" states Stock market trader and renown investing mentor, Thembi Buthelezi. "Within 90 days, complete beginners can feel confident about their investments, just by doing a few simple things."
Buthelezi recommends that interested investors take the following steps:
1.) Diversify your portfolio during the next stock market correction. If you are a baby boomer and currently have $100 000 in your retirement account, you risk losing 10-20% of the value of your portfolio in the next stock market correction if you don't diversify your account. Instead of sitting tight and waiting for a market rebound, convert your stock portfolio to cash and wait for a buying opportunity.
2.) Short the market. While this is a trading strategy that many Wall Street traders use to take advantage of weak markets, many novice investors are not aware of the potential gains of shorting weak stocks. Shorting weak stocks allow investors to make money while stocks head south. Buthelezi suggests investors use the short selling strategy to hedge against long positions and minimize exposure in the markets.
3.) Avoid catching a falling knife. Many novice investors buy stocks that have fallen from their highs, convinced that the price of the stock is cheap. If the stock you're looking at has not found a support area or a price that sets the lowest it can fall, the price could continue to go lower. Research your stocks carefully before you buy a falling knife.
Thembi Buthelezi has been successfully trading the stock market, the currency market and has been a stock market mentor to beginner investors for 13 years. She has an audio book " The 5 Steps To a Successful Trade" that describes her strategies and insights which can be downloaded at Stock Market For Beginners School.com
Your audience will be captivated by Thembi's down to earth and heart-centered advice on how they can be in charge of their own financial destiny, without relying on questionable advice from brokers and other financial industry advisors who may not have their best interests at heart.
Thembi is available for interviews or can provide written articles upon request. She can be contacted at 702-605-0037 or by email at info(at)stockmarketforbeginnersschool(dot)com