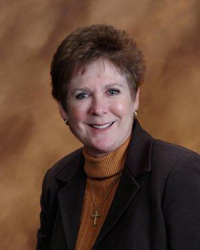 Tough Questions - Straight Answers
Cherry Hill, NJ (PRWEB) August 07, 2014
Safe Money Resource has given its "Safe Money Approval" to another well-respected financial specialist who has repeatedly helped clients achieve lasting financial security. Karen Geiger of Akron-based G&K Resources is the latest addition to Safe Money Resource's small network of client-minded financial professionals.
An experienced professional, Geiger leverages over 23 years of capable expertise. When she advises baby boomers about the future, she sticks to a conservative, time-proven retirement planning philosophy. This record of success is complemented by Geiger's focus on the human dimension of retirement income planning. At the heart of her practice is a deep-rooted empathy with people who are concerned about not having enough money in their later years of life.
"I grew up in a household where my parents were worried about whether they would have enough money for retirement. It stuck with me, and it's something that many people struggle with even today. Feeling at peace about your finances is just as important as enjoying a secure retirement," said Geiger. "I don't want you to be as fearful about outliving your money as my parents were. You shouldn't have to feel anxious about the future. In reality, there are actually many investment options available for ensuring you have a healthy retirement income."
Geiger works with retired seniors and baby boomers who are approaching retirement age to achieve their financial goals. One of her core specializations is researching ways to protect people's retirement income and lifestyle.
Because she is committed to investor empowerment through education, Geiger provides much need-to-know information on her website, YourSafeMoneyGuide.com. There, information seekers can find helpful articles and resources on many topics, including:

Navigating retirement rollovers
Converting savings to retirement income
Understanding different options for retirement income planning
Comprehending the ins-and-outs of long-term care insurance
Deciding when to retire
So much more
This information can be quickly accessed at: http://yoursafemoneyguide.com.
"Karen is a first-class professional, and over the years many clients have benefited from her personalized, expert guidance and support. It's a tremendous privilege to have someone of her caliber as a part of our SafeMoney.com team," said Brent Meyer, co-founder and President of Safe Money Resource. "Being secure about your retirement is very important. Karen's proven time and again that she's committed to helping seniors feel secure about their future and giving them the resources and financial knowledge they need to get there."
On top of the resources Geiger offers, retired seniors and aging baby boomers can access even more articles and guidebooks at Safe Money Resource's website (http://safemoney.com/). This website is intended to be a one-stop education center and has numerous resources and guidebooks chock full of information on many investor options. Topics of coverage include annuities, Social Security, IRAs, life insurance, long-term care insurance, retirement income planning basics, need-to-know estate planning information, and different financial vehicles for generating a guaranteed lifetime income.
On the advisor side, Safe Money Resource represents a small network of licensed, independent advisors. These client-minded, independent associates are capable professionals with years of financial product experience and knowledge. To date, Safe Money Resource professionals are able to discuss financial products from over 40 insurance carriers with their clientele.
"In addition to our website, we're here to help you achieve peace of mind and true financial independence in your retirement age. All of our product recommendations are carefully tailored to your needs. They are also backed by extensive due diligence, in depth research, and careful analysis before any product is suggested," said Geiger. "Our team members are truly as committed to your well-being as you are. Don't hesitate to give us a call for mindful financial advice or to arrange a free, no-obligation consultation."