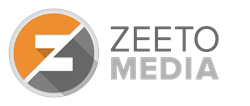 San Diego, CA (PRWEB) August 14, 2014
Online marketing company Zeeto Media is excited to announce their flagship Facebook page, Women Get It Free, recently surpassed the six million follower mark, making it one of the most popular coupon sites on the web. Women Get It Free is the Facebook page of the popular website GetItFree.us, a daily free sample and coupon site for cost conscious consumers dedicated to bringing their visitors the best freebies, free samples, deals and coupons the internet has to offer.
Women Get It Free has more followers than top brands such as Kraft, Nestle and IKEA. It is estimated the fan page will hit seven million followers by the end of 2014. Equally impressive, Women Get It Free has a weekly reach of over 44 million users and is ranked #4 most talked about page on Facebook for a website.
About Zeeto Media:
Zeeto Media is a premium content publisher headquartered in downtown San Diego. Zeeto specializes in unique online advertising programs across web, social, mobile, and email with a strong focus on performance driven campaigns.
Additional Zeeto properties include Samples.com and Men Get It Free